Lenovo has officially made it clear that its ThinkPad tablet will not be getting Android 3.2. Instead, the tablet will directly be upgraded to Android 4.0 in next couple of months.
Mark Hopkins, program manager, Lenovo social media wrote in response to a discussion on Lenovo's Forum: "I believe that our current course will be to go directly to Android 4.0 (ICS) on this product and I believe that will still be a few months away. Hopefully I'll have some official words to give on that soon".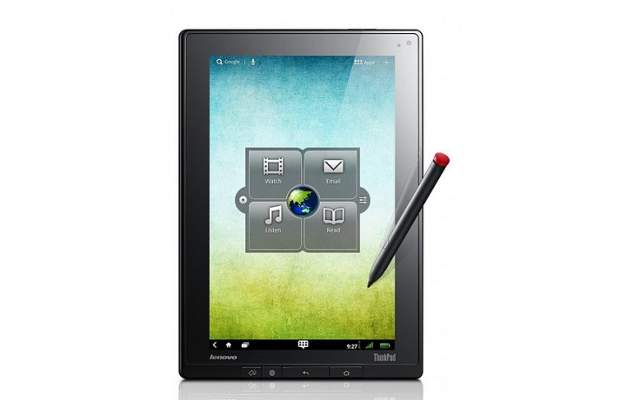 ThinkPad, which is aimed at business users, is a 10.1 inch display based tablet that comes with NVIDIA Tegra 2 dual-core mobile processor with built-in Adobe Flash Player, and Android 3.1 operating system.
ThinkPad Tablet comes with an optional digitiser pen, a full-size USB port, full-size SD card slot, and mini-HDMI, an optional ThinkPad quality keyboard folio case with optical TrackPoint.
Offering a 10.1 WxGA (1280×800) display, the ThinkPad tablet also comes with scratch-resistant Corning Gorilla Glass. The tablet allows users to view and edit Microsoft Office documents with the preloaded Documents to Go app.
The tablet comes with WiFi connectivity, 2 GB of free cloud storage, a standard size USB port and SD Card Reader and Lenovo's unique file copy utility, sharing media files and documents with other people and electronic devices is easy. Users can keep in touch with friends and business contacts using Lenovo's exclusive SocialTouch app as well.