Lenovo has expanded its audio portfolio with the launch of five new products – Lenovo HT10 True Wireless earbuds, Lenovo HE15 Sports Bluetooth earphones, Lenovo HE16 Bluetooth earphones, Lenovo HF118 wired earphones and Lenovo B613 Digital Voice Recorder.
The Lenovo HT10 True Wireless earbuds can be purchased for Rs 3,999. The Lenovo HE15 and HE16 Bluetooth earphones will be available for Rs 1,999 and Rs 1,499 respectively while the Lenovo HF118 earphones are on sale for Rs 599. The Lenovo B613 Voice Recorder is available for Rs 3,699. All new products are available across offline stores and on Flipkart.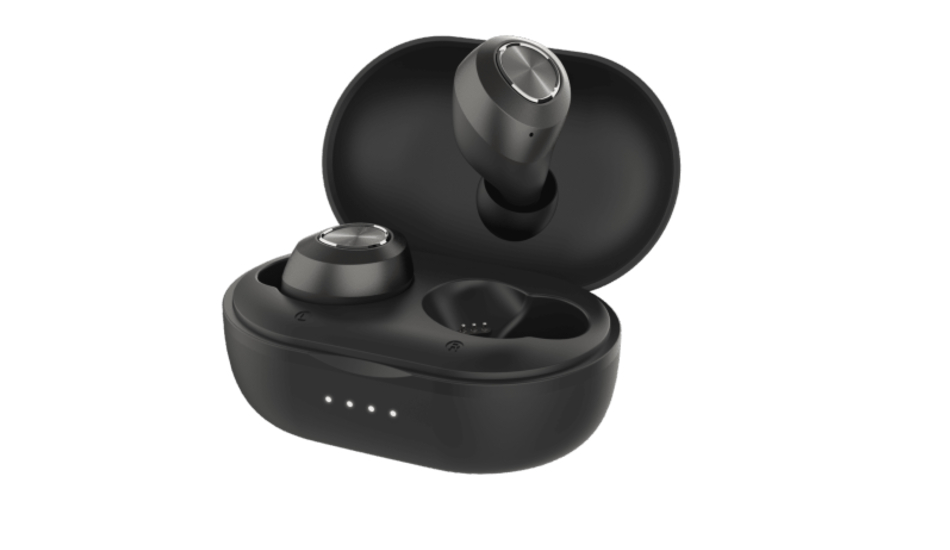 Starting with the Lenovo HT10, the device offers a true wireless experience and is powered by a Qualcomm 3020 processor with AptX support. The device connects via Bluetooth 5.0 and provides a range of 20 metres. It's IPX5 water and sweat resistance and can be used during physical workouts. The HT10 comes with an 800mAh battery that can last to up to 8 hours on a single charge.
Lenovo HE15 is a neckband-style wireless headset with a microphone built-in. The earphones offer up to 12 hours of battery life, 15-meter range, support Bluetooth 5.0 and is sweat resistant. It's available in Black, White, Bronze, Pink and Blue colours.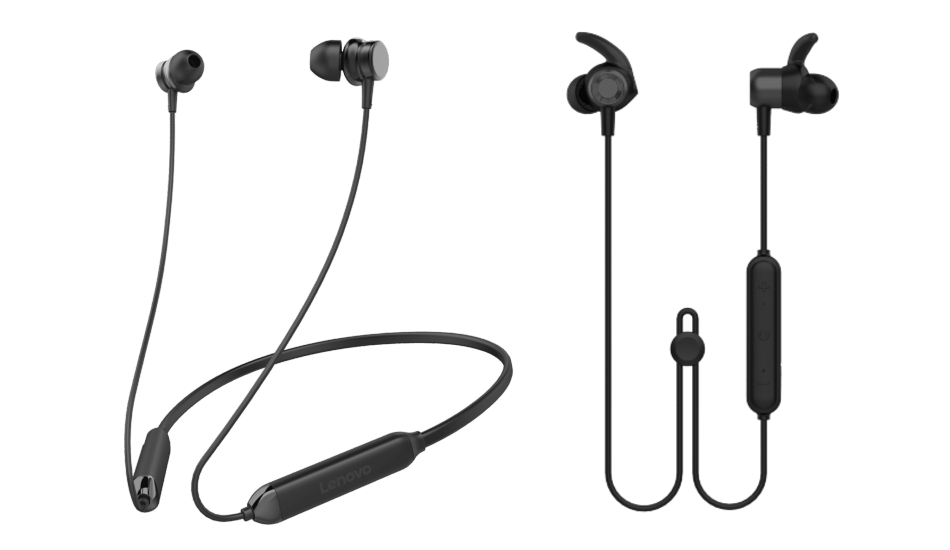 Lenovo HE16 is a wireless headset with Bluetooth 5.0 and up to 6 hours battery. It offers IPX5 water and sweat resistance, ideal for workout sessions.
Lenovo HF118 is a set of wired earphones with a 3.5mm audio jack. The earphones offer a sweat-proof design with an in-line microphone and metal housing for the audio drivers.
Lenovo B613 Voice Recorder supports up to 1536Kbps audio recording and features a 0.9-inch LCD screen with 8GB storage and up to 20 hours of audio playback. The device is loaded with noise-cancelling feature and can capture audio recordings in MP3 file format.