Lenovo has announced to release a new convertible tablet branded as IdeaPad Yoga with Windows 8 RT running on it. ABCNews reported that the Lenovo IdeaPad Yoga will be a convertible tablet targeted towards consumers. The IdeaPad Yoga tablet is expected to be available after Microsoft formally announces Windows 8 around October 26 this year.
Lenovo had announced the enterprise centric ThinkPad Tablet 2 last week with Intel Atom family processor and Windows 8 operating system. The IdeaPad Yoga will come with convertible form factor. Its screen can be bent backwards and turned into a laptop.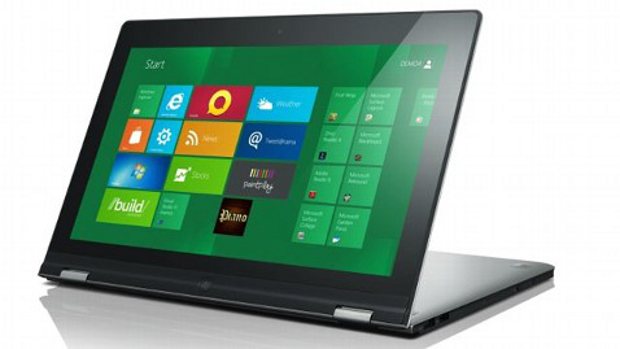 The IdeaPad Yoga will arrive in two different flavours – one with Intel processor inside and other with Nvidia Tegra family processor inside. The IdeaPad Yoga with Nvidia Tegra processor will offer twice the battery life of what is promised with Intel processor based tablet. Under the tablet, the Nvidia Tegra version will run the Windows 8 RT (Windows on ARM) version. In a way, this tablet too will compete with the Microsoft's own Surface tablets.
There is no release date or estimated retail price announced but we expect these tablets to be made available early November after the Windows 8 operating system is officially announced.