More images of Nexus 10 tablet, which is said to have been manufactured by Samsung in association with Google, has now been released.
Korea Forumboard Seeko has published two images of the Nexus 10 Quick Start guide that carries diagram clearly showing that the tablet is manufactured by Samsung.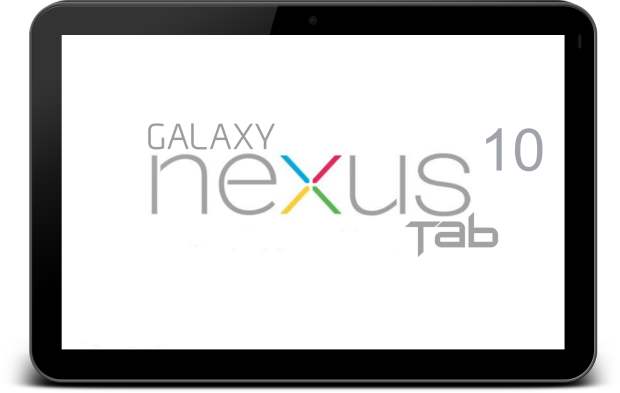 Google has already introduced three Google Experience smartphones along with one Google Experience tablet with 7-inch display. Now the company is reportedly aiming for a larger screen device in the form of the 10.1-inch display bearing Nexus 10 tablet.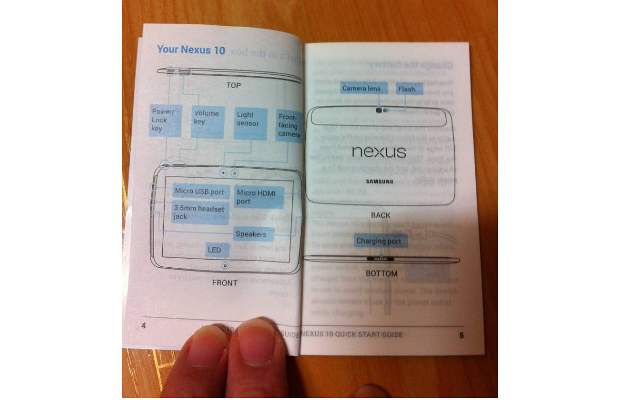 The leaked manual images also show the design of the tablet that is quite similar to that of the Galaxy Note 10.1 tablet except that the Nexus 10 is little curved at the edges.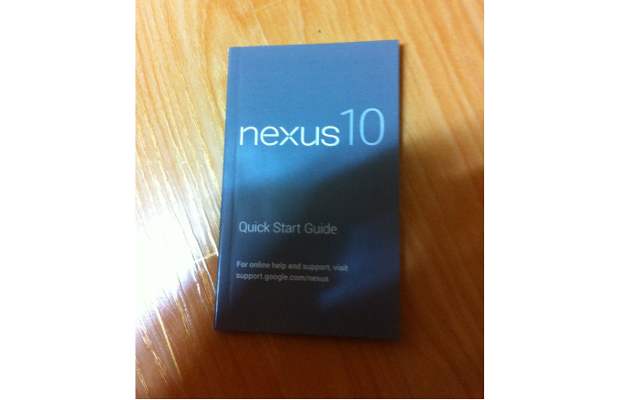 By default, the Nexus 10 tablet's orientation will be in landscape mode while the Nexus 7 was previously limited to the portrait mode. Just like the Galaxy Note 10.1 tablet, the Nexus 10 tablet will have speaker grill on two sides in the landscape mode. The Nexus 10 will have an LED for notifications at the bottom bezel. At the top bezel lies a front facing camera and ambient light sensor.
The Nexus 10 tablet will also come with micro USB and micro HDMI ports for connectivity. This Samsung manufactured tablet has been reportedly codenamed as Manta. This tablet will most likely have GT-P8110 model number and will feature 2560×1600 pixel resolution natively.
The Nexus 10 will be powered by a quad-core Samsung Exynos 5250 mobile processor based on the Cortex-A15 architecture. Nexus 10 tablet will run Android 4.2 Key Lime Pie update version.
Google is expected to show the new Android 4.2 Key Lime Pie based Nexus 10 tablet along with the new LG Nexus 4 on October 29 next week.