Krishnamachari Srikkanth, chief selector of the Indian cricket team, who was facing heat over dropping Virendra Shewag from the Asia Cup squad, is bitten by the technology bug. He wants AcrossWorld Education, a cloud based company, to develop a tablet for his company. The device will have preloaded content related to cricket.
Srikkant's company's name is Krish Business and Consulting Service (P) Ltd, and it has a website like Krishcricket.com under its belt.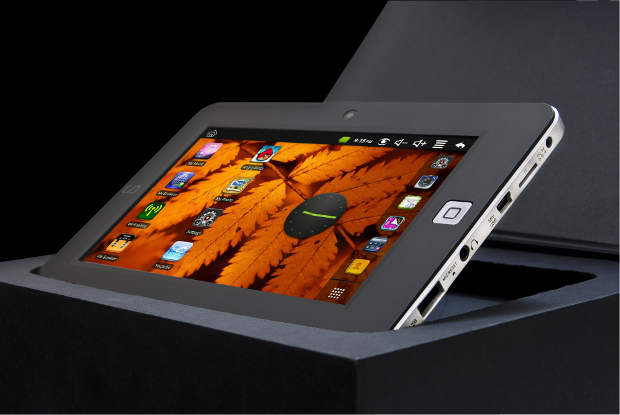 Stephan Thieringer, president and chief executive of AcrossWorld, said to the Mobile Indian, "Recently we had launched a tablet, ATab, for Rs 5,000 in partnership with Delhi-based Go-Tech, specifically meant for students and teachers across India, which has preloaded content related to education. On the same lines, Srikkant wants us to develop a tablet which has content related to cricket."
He further added, "Srikkant wants the tablet to have content which will be helpful for budding cricket players. He wants the tablet to be like a coaching manual."
AcrossWorld Education recently developed a tablet which was pre loaded with content that is accessed from the cloud to transform the learning process by enabling kindergarden-12th standard schools, colleges and universities.
ATab features a 7 inch TFT touchscreen, a 1.1 GHz processor, 512 MB RAM, 2 GB inbuilt memory, the capacity to expand to 16 GB, WiFi, and an external 3G USB dongle.
Besides the hardware, the nominal cost of Rs 5,000 also includes free and unlimited access to AcrossWorld Education's proprietary education platform, EducationBridge, for three years.
"After three years, students can use the cloud-based content by paying a nominal fee of Rs 500 per year," said Stephan.
He further added that "the company doesn't plan to launch a retail version of the Rs 5,000 tablet as it is meant for students and teachers only, which they can procure through their institution."
Institution that would like to procure the ATab can place a request on the AcrossWorld Education website and the company's representative will get back to them.
AcrossWorld Education already has more than 5,000 users in India. In the initial launch stage in India, AcrossWorld will introduce about 10,000 ATab tablets, which will be scaled up rapidly.