Mobile game developer Half Brick Studios has released yet another game Jetpack Joyride for the Google Android platform. Half Brick developed the immensely popular Fruit Ninja game for iOS and Android. Jetpack Joyride is currently available for free from the Google Play Store and was previously available only on the Amazon App Store.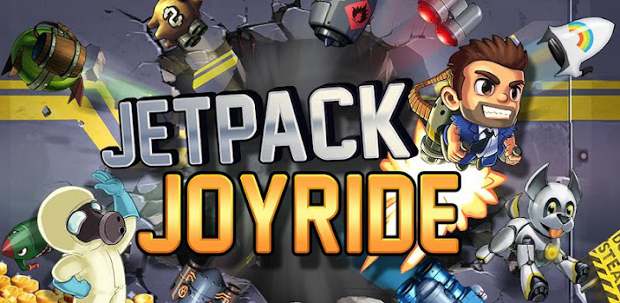 Jetpack Joyride involves simple game play. The main character is Barry Steakfries who breaks into a secret laboratory and grabs jetpacks from the evil scientists. All you have to do is make Barry fly using the jetpack and save him from obstacles.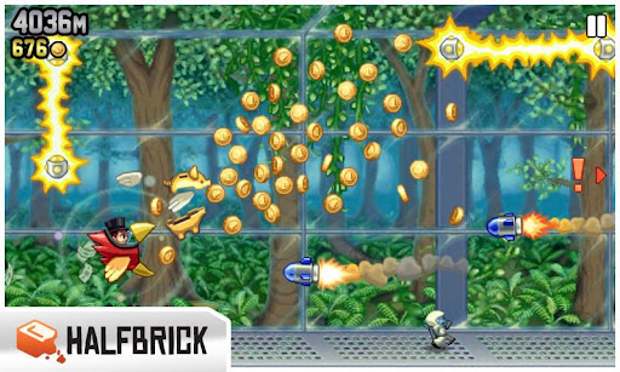 The game play involves using the touchscreen to ascend and descend, to fly upwards or touch the ground. The character can't steer back and this is therefore a left to right side-scroller game.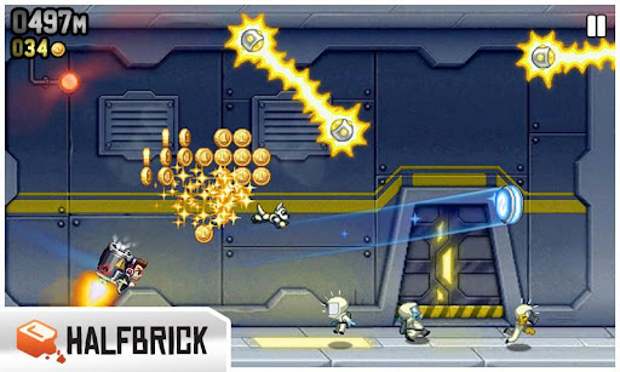 While Barry is on the run, the player can manoeuvre him to collect coins on his way and then buy cool gear for him. The game also offers boosting the speed and power through the Lil' Stomper, Crazy Freaking Teleporter and Profit Bird. Barry goes unconscious if he gets zapped by one of those yellow electric panels.
Total runner style scrolling with hours of action; Jetpack Joyride is available for free from the Google Play Store.