This was the first time the Wrangler was caught testing on Indian roads. Jeep was testing the 4-door version of the SUV.
Jeep is expanding its portfolio in India and may soon reveal the Jeep Wrangler in India. Recently rumours of the company launching the Jeep Compass Trailhawk in India were quite hot.
The 2018 Jeep Wrangler ( 4-door version of the SUV) has been caught testing in Goa, India before its official launch. Globally the new updated version of the SUV was unveiled at the LA Motor Show last year and India launched is expected in second half of 2018.
Advertisement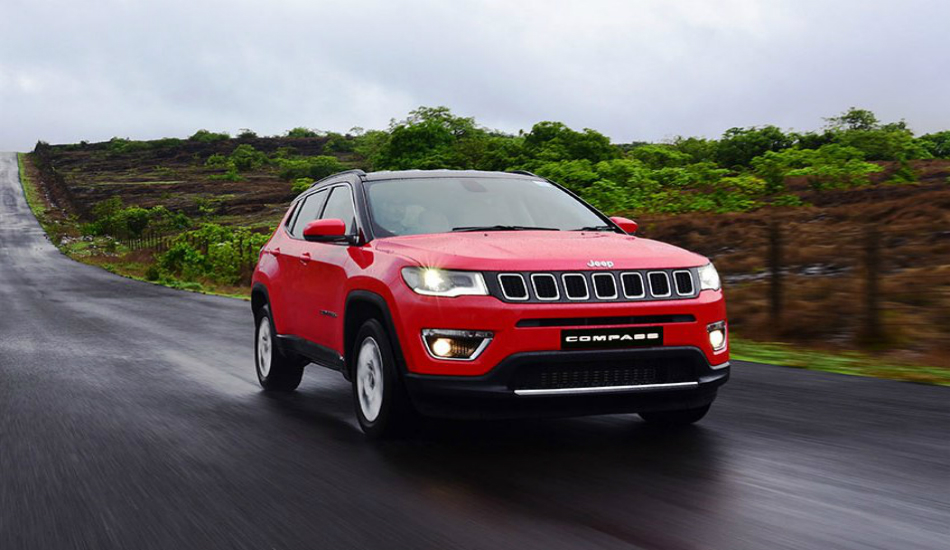 Though the exterior design of the Jeep Wrangler has remained more or less the same as compared to Jeep Compass, the company claims that it has made a lot of changes in the 4th Generation of the SUV.
Let's start with the body where the SUV gets a tweaked grille. The headlamps, fog lamps, turn signals and tail lamps all now get full-LED treatment and have also grown more prominent. It also gets LED daytime running lamps which are placed on the fenders.The Wrangler is available in two and four-door models.
The driver console system gets a 7-inch TFT LED display and the main infotainment system in the Jeep is powered by UConnect and measures 8.4 inches.
Powering the SUV are three different engine options. A 2.0-litre turbocharged four-cylinder petrol producing 270 Bhp and 400 Nm of torque mated to a new 8-speed transmission. It also has a mild hybrid system which helps in improving the fuel efficiency. A 3.6 litre naturally aspirated V6 producing 286 Bhp and 352 Nm of torque coupled to either a 6-speed manual or an 8-speed automatic. A 3.0-litre turbocharged V6 diesel is also available which produces 260 Bhp and 598 Nm of torque. All models will feature start-stop technology to improve fuel efficiency.
The upcoming SUV will be imported to India from the USA where it is being manufactured.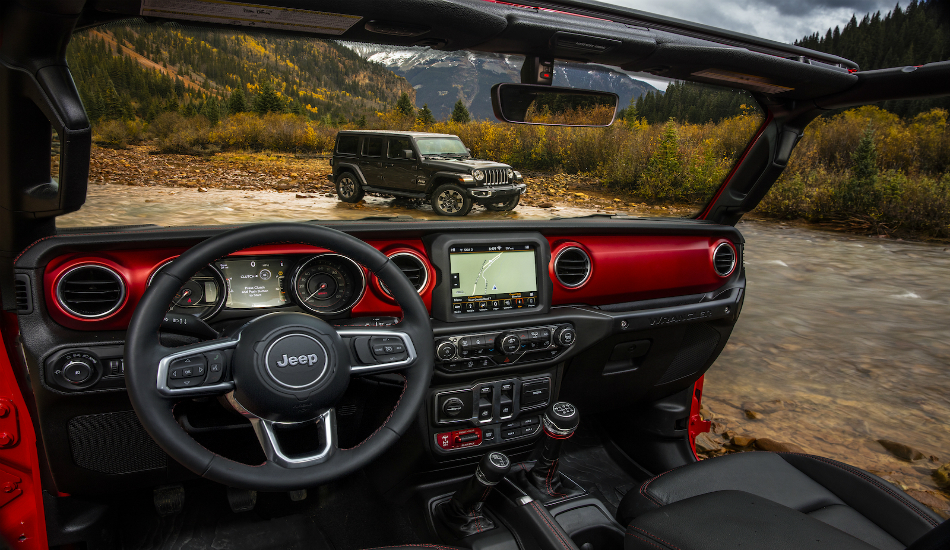 The 3rd Generation of the Jeep Wrangler Unlimited that is currently available in the market -powered by either a 3.6-litre Petrol or a 2.8 litre Diesel engine is selling for ₹58.31 Lakhs(Ex-Showroom). It competes with Volvo XC90, Audi Q7, Mercedes-Benz GLE and BMW X5.