If you were disappointed by Elon Musk's Tesla Roadster making it to space before coming to India then you may not be alone. A recent study shows that less than 1% of the total sales in India came from Electric Vehicles last year. Countries such as China top the study with 3, 36,000 EVs sold.
Why do we need electric vehicles?
Electric vehicles make a lot of sense in India as six Indian cities are declared by the World Health Organization (WHO) to be the most polluted cities in the world. A report suggests that almost 40% of the car users in India want to pay less for an electric vehicle as compared to the conventional sources. 30% are ready to pay the same amount while only 15% are ready to pay more. Electric vehicles will not only be cheaper to operate but at the same time will also save our environment. A survey also shows that Electric Vehicles are ideal for India as around 75% of Indians travel less than 1000 kilometers in a month in cars.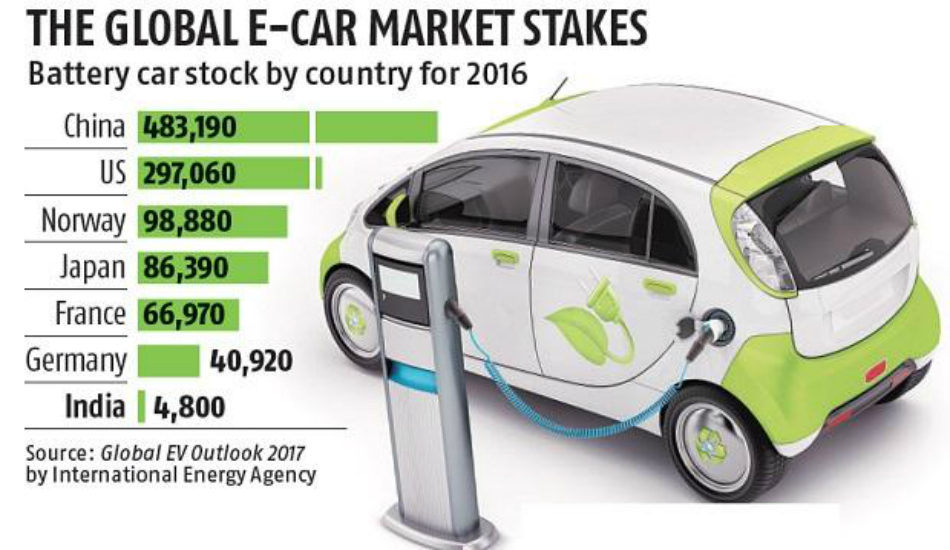 What is available now?
It all started with the Mahindra Reva. The Reva is a rechargeable electric vehicle running on battery. Automakers such as Honda and Toyota have their Accord and Camry hybrids available in the market. Mahindra has the e-Verito while Tata has the Tata e-Tigor. While most of the available vehicles are nothing but mild hybrids, automakers and the government need to team up and spread more awareness about the advantages of electric vehicles thus slowly starting the shift to all electric.
What are the disadvantages?
The main disadvantage is the limited range that the EV's offer. They need to be recharged before they can go further. Automakers such as Tesla have introduced Superchargers for their electric vehicle that are available at many US locations. These are free to use charge stations where car owners can charge their electric cars in no time. At first, the cost of owning an electric vehicle will definitely be high and thus does not sound appealing to most Indian consumers. But slowly when more and more people shift to electric, it will be cheaper, cleaner and highly sustainable.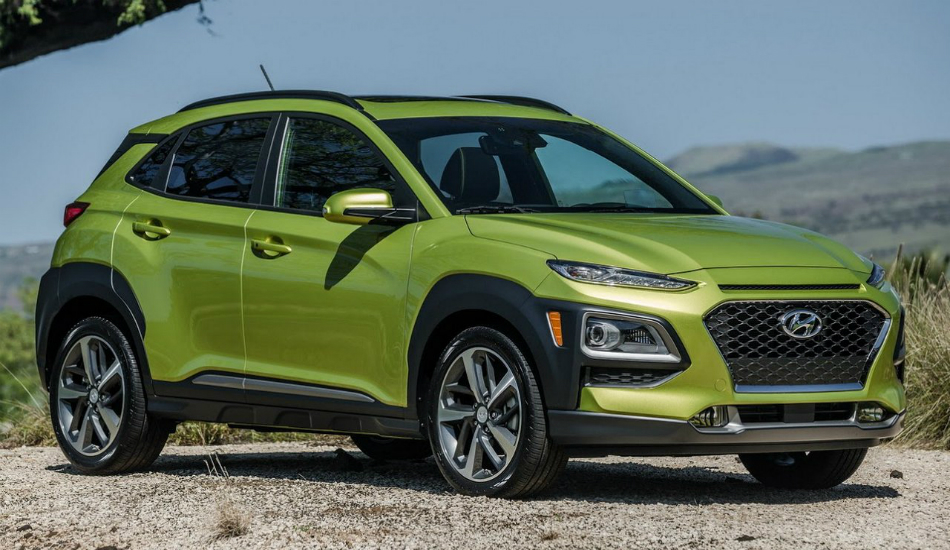 What are the automakers doing?
At the Consumer Electronic Show held in Las Vegas this year, the committee gave the Nissan Leaf 2018 the 'Best Innovation' Award. The Nissan Leaf is one of the more popular affordable electric car available in international markets.In India, Tata Motors is running trials of electric buses. They also have plans of offering an electric variant of the Tata Nano. Bajaj, on the other hand, is working on a project known as the 'Urbanite'. They are set to revolutionize the two-wheeler sector by introducing an electric bike. By 2020 they will also unveil an Electric three-wheeler. Hero MotoCorp has plans to introduce an electric scooter which would reimagine the commuter sector in India with the help of startup Ather Energy Ltd. Couple that with swappable batteries and they can soon change they way we travel. One can charge multiple batteries at home and then swap them when one runs out of juice. This way they do not waste time charging.However electric two-wheelers are being ignored in all the hype surrounded by the electric and hybrid cars.Mercedes-Benz India announced that they will be introducing EVs in India by 2020.
Indian cab aggregator Ola has also bought 200 EVs that it is using for public transport pilot in Nagpur. At the 2018 Auto Expo held in India, Hyundai showed off the Hyundai Kona concept which according to Hyundai will be India's first all-electric SUV. The automaker promises 300kms of range from a 39.2 kWh battery. It can be charged in 6 hours from 0 to 100% while a quick charger will charge the battery up to 80% in under an hour. The car is being built in Chennai and is expected to be priced at Rs. 25 lakhs.
Why are they taking so long?
The simple fact is that developing an EV is not easy. The technological requirements of electric vehicles are complex. The main unit is a battery that would power the electric motor. Production of these batteries on a large scale is no easy task. They also need a continuous supply of electricity along with charging infrastructure. They cannot roll out electric vehicles without installing charging stations at regular intervals first. Recently Tesla Motors broke ground on a new Gigafactory in Nevada with an estimated battery production capacity of 35 gigawatt-hour. On the other hand, some manufacturers have also proposed the idea of swapping batteries on the go. This business model if successful will not only open way for new battery service providers but will also eliminate the need for charging them on your own.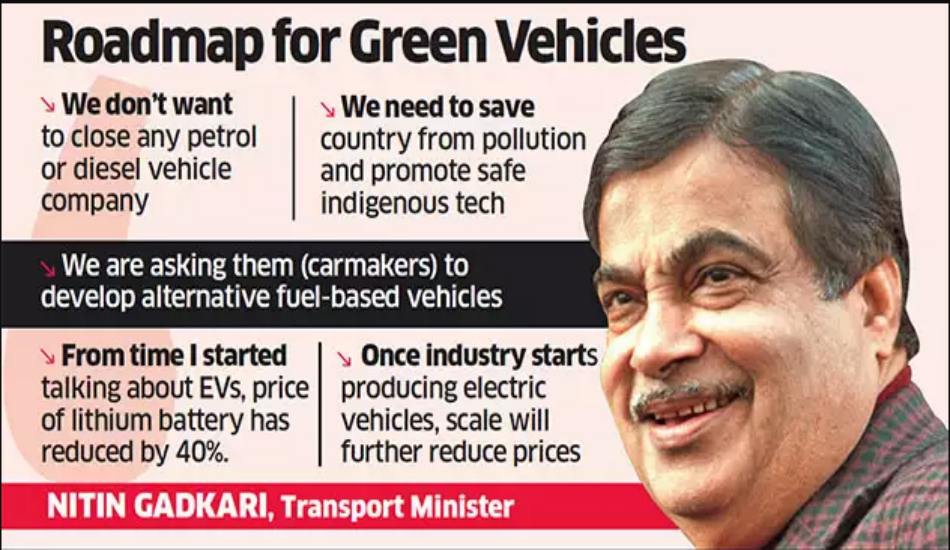 What has the government done to increase numbers?
In a recent conference, the road transport Minister Nitin Gadkari ordered automakers to focus its resources on producing and developing electric vehicles only. The government wants its roads to be filled by electric vehicles only by 2030.The Union Budget 2018 has allocated $40.5M towards the development of electric and hybrid vehicles. They will also be creating over 55,000 jobs. With the introduction of GST, the Government has also lowered the tax rate to just 12% compared to 28% that is charged on petrol and diesel vehicles. India's largest passenger vehicle maker Maruti Suzuki has invested ₹1,200 Crore to set up a new plant that will be manufacturing lithium-ion batteries. This is a huge step as Maruti Suzuki enjoys 50% market share in India.
Another area where India needs to work hard is in the manufacturing of these Vehicles in India. They need to invest in manufacturing of both batteries and the surrounding infrastructure required for a smooth shift to electric. If they do not invest in this area then they might be the victim of Chinese products and cars taking over the market just like mobile handsets. This is one of the most important areas the government needs to figure out before they can force consumers to switch to electric.
The government also has to take steps to install charging points and stations with multiple points for these Electric Vehicles. This is a big task and requires serious funding and work. Without the installation of these stations, consumers will not be confident while investing in an electric vehicle as they will have to worry about charging.The government has to come up with a solution by which they could not only maximize the number of stations they can install but also reduce the costs. They also have to change their focus from non-renewable sources of energy such as fossil fuels for this electricity to renewable sources of energy such as wind and solar. Currently, India is heavily dependant on coal and other fossil fuels for energy. These are non-renewable sources of energy and won't stand the test of time. The whole idea of using Electric Vehicles is to make our environment cleaner and more efficient. This idea will not be successful unless and until this energy comes from non-polluting and renewable sources.
Last September the Karnataka government has taken up the initiative and has offered car manufacturers to set up plants in the state that would be manufacturing electric vehicles. They have introduced the Karnataka Electric Vehicles and Energy Storage Policy. They are ready to provide infrastructure and manufacturing zones along with the establishment of charging infrastructure. They are also exempting private from taxes on all-enteric vehicles including carts and rickshaws. Another great step that they proposed is to sponsor the establishment of research and innovation hubs with all the necessary facilities.