As it prepares for its next hardware event of 2018, Apple looks to be applying finishing touches to the next version of iOS. iOS 12.1 will bring a bunch of new upgrades to the iPhones, the biggest of which will be the dual-SIM functionality on the 2018 models.
Apple seems to have updated its iPhone User Guide which has revealed that the next version goes iOS will be announced tomorrow. As was discussed earlier, Apple will soon seed its latest iPhones with Dual-SIM functionality which will be possible through support for the miniature eSIM slot. The news comes in line with what Apple had initially revealed during the launch of the 2018 iPhones saying an update with eSIM support will be rolled out during the Fall.
eSIM support will thus turn the iPhone XS, iPhone XS Max and iPhone XR into dual-SIM phones, the first of its kind from Apple. All three devices will thus relay support for two SIMs which will be active at the same time for call and data services. However, Apple will still be using Dual SIM Dual Standby technology which means cellular data can only be active on of the SIMs and when one of the SIMs is on-call, a call on the other will lead to voicemail.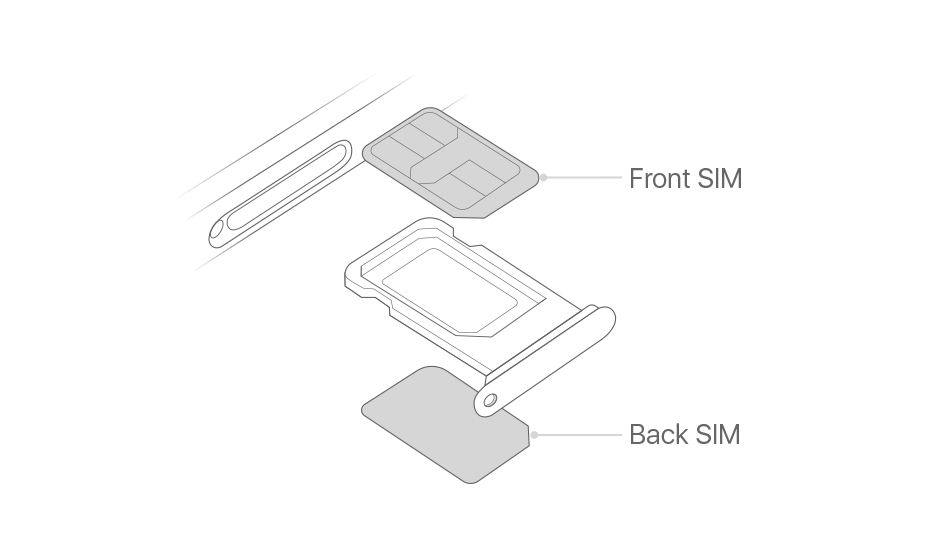 In all three of the 2018 iPhones, there is a physical nano-SIM slot as well as an eSIM slot which will allow users to use more than one carrier off their device. eSIM won't be readily available through all operators and the current list only include 14 operators, of which only 2 are available in India. Airtel and Reliance Jio support eSIMs in India and will be able to offer their solutions once Apple seeds the iOS 12.1 updates to the new iPhones.
Additionally, iOS 12.1 will also bring Group FaceTime which as the name suggests will let users set up a video conference with a total of 32 participants.