Intex Technologies, an Indian phone and IT peripherals brand, has launched its first 3G wireless data card. The data card offers downloading speed up to 7.2 Mbps and up to 5.76 Mbps uploading speed.
This Intex data card, like any other dongle, fits into a USB slot of the laptop or PC and supports both 2 G and 3 G connectivity, which helps avail GPRS services.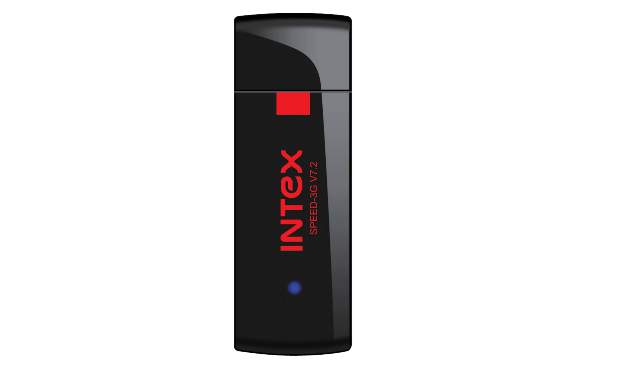 Vikram Kalia, general manager, product management, Intex Technologies said, "Intex 3G wireless data card strengthens Intex's commitment to bring a digital revolution by transforming the way Indians communicate, conduct business and get entertained."
The company also plans to soon tie up with the 3G service providers to offer combo offers and make this service popular in India. This 3G data card will be available across the country.
The data card is priced at Rs 2,820, and for a data card that supports only 16 GB micro SD card it is expensive given the fact that data cards from other companies like Lava, Huawei, Beetel and Alcatel with 32 GB storage option and similar features set are priced at Rs 1,800 upwards.
The Intex 3G data card supports Windows, XP, Vista Win 7, Mac OS and Linux.