Intel is set to announce the new family of chipsets targeted towards the blooming smartphones and tablets segments. Intel will introduce new Medfield chipset platform for the Google Android OS based smartphones as well as tablet segment and the new Clover Trail-W platform for the Windows 8 OS based tablets.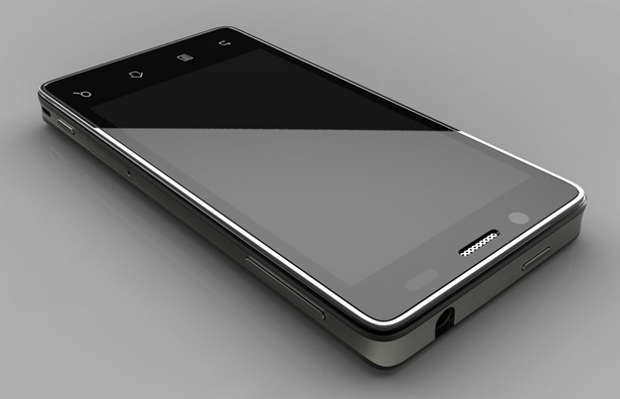 Digitimes, quoting its sources, reported that the Medfield and Clover Trail-W platforms and the products based on these platforms will be introduced in second quarter and the fourth quarter of this year respectively.
Intel had stepped into the smartphone and tablet segment with its Atom family based microprocessors. The computer chip giant is currently working on prototype smartphone and tablet devices of its upcoming low-power chipsets. From Intel and its partners, we can expect some modern day technologies featuring smartphones as well as tablets running Android 4.0 OS. Key factors over here would be affordability and longer battery life since the latter is one of the ailing issue of Android.
Recently The Mobile Indian reported about the Intel's chipset codenamed Medfield for the Google Android OS based smartphones and tablets. Do note that Medfield is Intel's own internal codename and not an actual or commercial product.
In September 2011, Intel and Google tied hands to partner for enabling the Intel's CPU architectures to run Google Android operating system. Pushing the same agenda ahead, Intel will announce its 32nm fabrication process made Medfield family of processors meant in the first half of this year 2012. These Medfield processors will be basically self-sufficient System-on-Chip units packing the computing core-CPU with graphics chip together.
For the Medfield platform, Intel will adopt the Texas Instruments developed WL1283 chipset that packs WiFi/Bluetooth/GPS in one package. Medfield is being developed specifically for the Android 4.0 Ice Cream Sandwich operating system and might include Intel's own set of proprietary technologies &#151 Intel Wireless Display, Advanced Imaging and Connected Standby.
In the first half of 2012, we will get to see Intel Medfield based Android smartphones and could be even tablets. As of now, Intel has not clarified whether the Medfield platform processors will have single-core or dual-core. Samsung, Qualcomm and Nvidia are already moving towards the quad-core architecture for its mobile processors and would be launching those chipsets in this year 2012. Clearly, Intel has bit of catching up game to play.
The Intel Clover Trail-W platform will be based on the same 32nm fabrication process and will mostly consist of the dual-core processors. It will put Intel in the lead against the Nvidia and Qualcomm to develop chipset platforms to support Windows 8 tablets.
For the Clover Trail-W (where W stands for Windows) platform, Intel will use Broadcom developed 4330/4751 chipset for WiFi/Bluetooth/GPS chips packaging. Intel will also help develop the LTE network supporting tablets with the Clover Trail-W platform. Of course, Intel's own product technologies like Compute Continuum, Advanced Imaging, One Tap NFC, PC Sync, Intel Wireless Display and HW Enhanced Security would be available with the Windows 8 based Intel tablets.
For the consumers, this year indeed would be a year of surprises where Intel will tap into the Android segment first and then come up with Windows 8 based tablets. All those consumers who have held their purchases or have already purchased smartphones as well as tablets should wait till Intel-based products are made available globally.