It seems that Instagram is working on standalone messaging app known as Direct. The application will replace the current inbox with the core app, similar to Facebook did with Messenger.
According to a report by The Verge, will be available for both Android and iOS platform in six countries including Chile, Israel, Italy, Portugal, Turkey and Uruguay. However, there is no information on when the app will be available around the globe.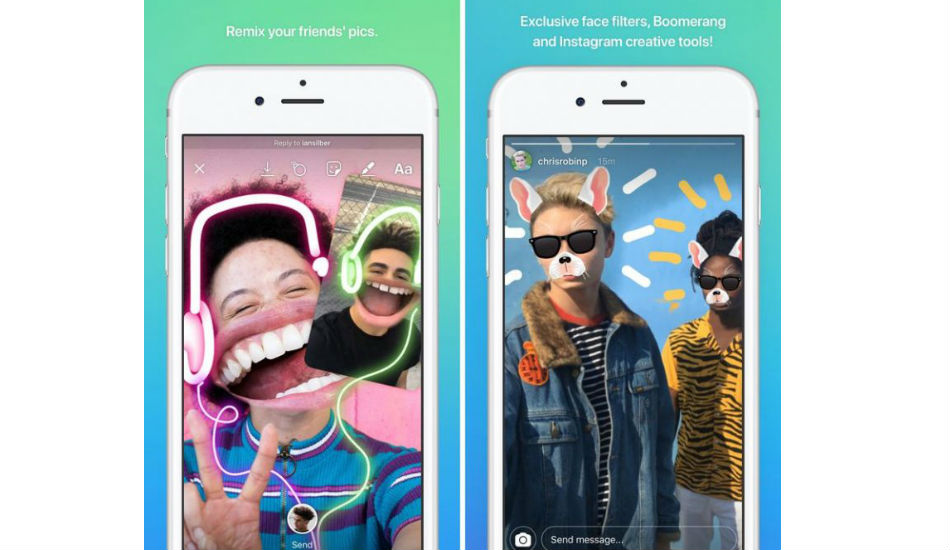 Coming to the application, just like Snapchat, this one also opens up in the camera view, which allow users to share picture or video with others. One can swipe left and go to the Inbox, while a simple swipe right will take you to app setting.
The app has four exclusive filters which are not available on the Instagram core app. Once installed, the app will remove the inbox from the core app and users need to switch back and forth between the main and the messaging app.
You might also like this:
"We want Instagram to be a place for all of your moments, and private sharing with close friends is an important part of that. Direct has grown within Instagram over the past four years, but we can make it even better if it stands on its own. We can push the boundaries to create the fastest and most creative space for private sharing when Direct is a camera-first, standalone app," Hemal Shah, an Instagram product manager, told the publication.