Sharing a picture you just liked on someone else's feed has gotten easier on Instagram as users will now be able to re-share publicly posted pictures to their Stories section. Instagram has officially rolled out the reshare feature to bring down the gap between its Stories and posts. The new update will allow you to share posts from your own account as well as public accounts onto your Stories which will then be shared in the form of a sticker.
It's to be noted that the re-share feature does not work the same way as "regram" which has been hugely anticipated from users for a long time now. While regram or repost only allowed you to share a user's post on your own feed without remodifying them, the new re-share feature will allow you to share their picture with a touch of your own thoughts in the process.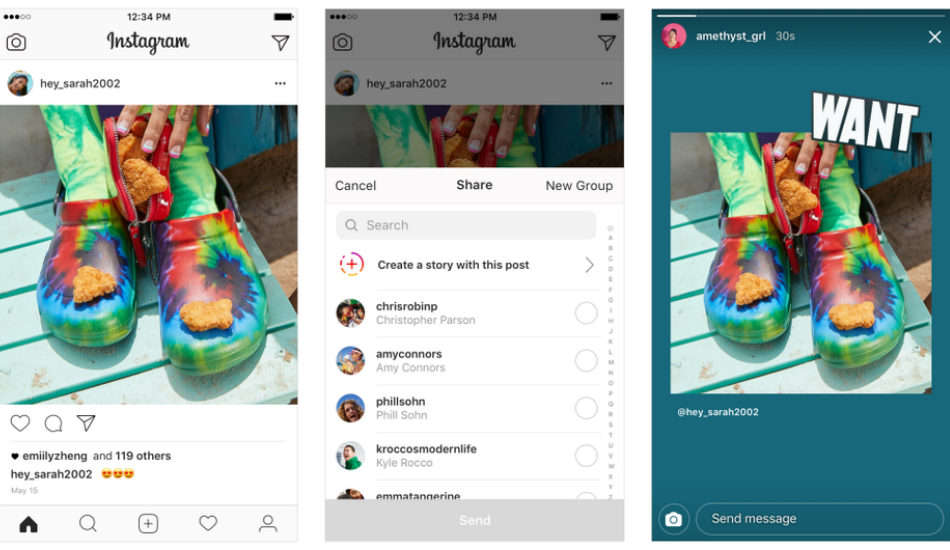 Instagram will display the original image of the post you want to be re-shared and will then allow you to use your own captions, GIFs, polls or stickers without needing you to click a screenshot and share the same. The feature is an extension of the previous app update which allowed sharing an item from third-party apps like Spotify and GoPro.
Instagram only allows re-sharing posts as Stories from public accounts which means if someone you follow has made their account private, you won't be able to share their posts onto you Stories feed. Instagram also gives you additional options to prevent a user from sharing your public stories, meaning you can stop your posts from being turned into someone else's story by turning the re-sharing feature off in the app settings.
To share someone else's post on your story, click on the "Airplane" icon under a picture and tap on "Add Post to your Story" where you can crop, zoom and rotate the picture to your liking.