In disguise of a new update, Facebook-owned Instagram is getting revamped with a ton of features that have just been announced by the popular photo-sharing platform. As part of its parent company's F8 developer conference, Instagram is rolling out app integration, video calling, AR effects, a new Explorer page and anti-bullying feature, all under the same update.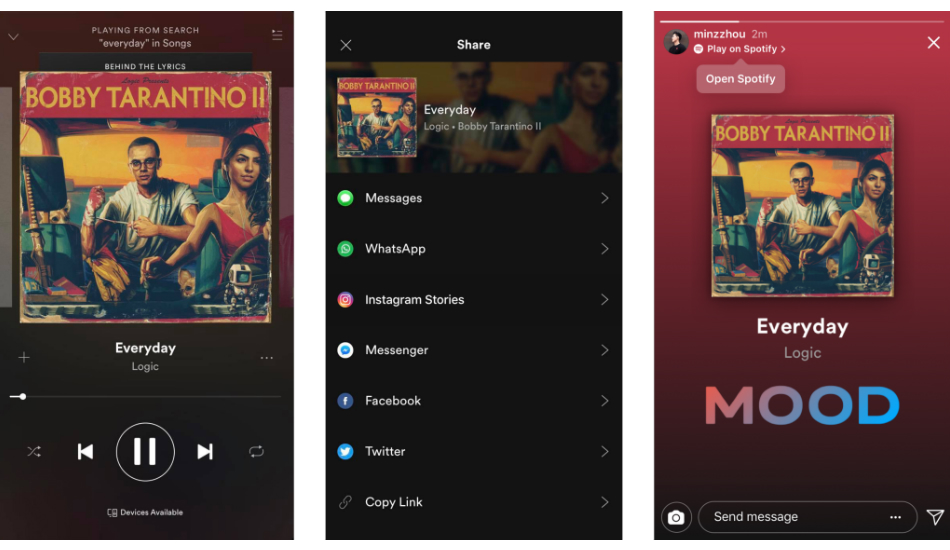 Starting with the most anticipated features to come to its Stories section, Instagram has now enabled app integrations in Spotify and GoPro applications. This allows users to share a song or a playlist they're listening to on Spotify as well as an adventure packed footage shot on a GoPro direct on to their Instagram Story or Direct. The feature doesn't need you to link your Instagram account to any one of these apps and integration with more apps are soon to follow.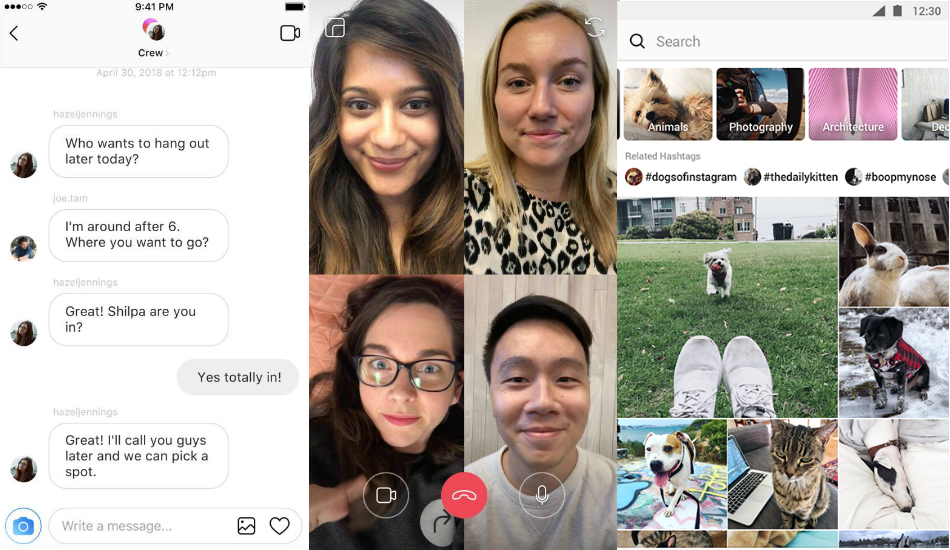 Another huge update that comes through the new update is Video Chat. For long the popular photo-sharing platform lacked a way to make private calls in chats and only allowed you to send a short video that lasted up to a few seconds. Instagram's newest update solves that problem by adding Video Chat for real-time video experience with a small group of loved ones. Users can tap on the Video Chat icon on the top right corner of a direct messaging thread which would let them make a face to face call with another individual or a small group, the maximum size of which hasn't been mentioned yet. The Video Chat feature is up for testing and will roll out as soon as Instagram deems it stable.
Instagram is also adding new AR effects which include a bunch of augmented reality-based face filters and effects that can be added to a user's videos and pictures. The AR effects are courtesy of Facebook's Camera Effects Platform and can be used to make your video look like an NBA dunkcam alongside other effects. The new feature is available as you go through different Stories from an account you follow and you can check them out as soon as you top on "Try it on".
The newly designed Explore page lets you sort out through different kinds of channels, depending upon your choice, instead of a raw feed that's based on your previous likes and views. The latest version allows users to view different categories from various 'topic channels' and personalize the content they want to discover more of.
Leaving the best for the last, Instagram has announced a new anti-bullying feature that prevents anyone from adding an offensive comment to your posts. The new feature lets Instagram remove threatening statements and will be switched 'On' by default and can be accessed by heading over to Settings > Comments.