In an effort to crack down automated apps that allow users to generate followers, comments and likes to boost growth, Instagram has now started to remove inauthentic activity on its platform. The social media company will also cut down on fishy automated apps and has asked its users to stop using such services to avoid their account from getting blocked from using such features.
The news comes as a blog post from Instagram who revealed that it's taking necessary steps to limit accounts that use third-party apps to gain inauthentic follows, comments and likes in order to boost popularity. The platform will now identify accounts using these services and alert them about the removal of their fake likes, follows and comments.
Additionally, Instagram has requested users to change their account passwords to secure their account from getting accessed by those third-party apps in the future. The move comes as a means to discourage users from sharing their credentials of Instagram to any other company and this might result in several users witnessing a drop in their followers' count, due to the fact that their followers were fake profiles.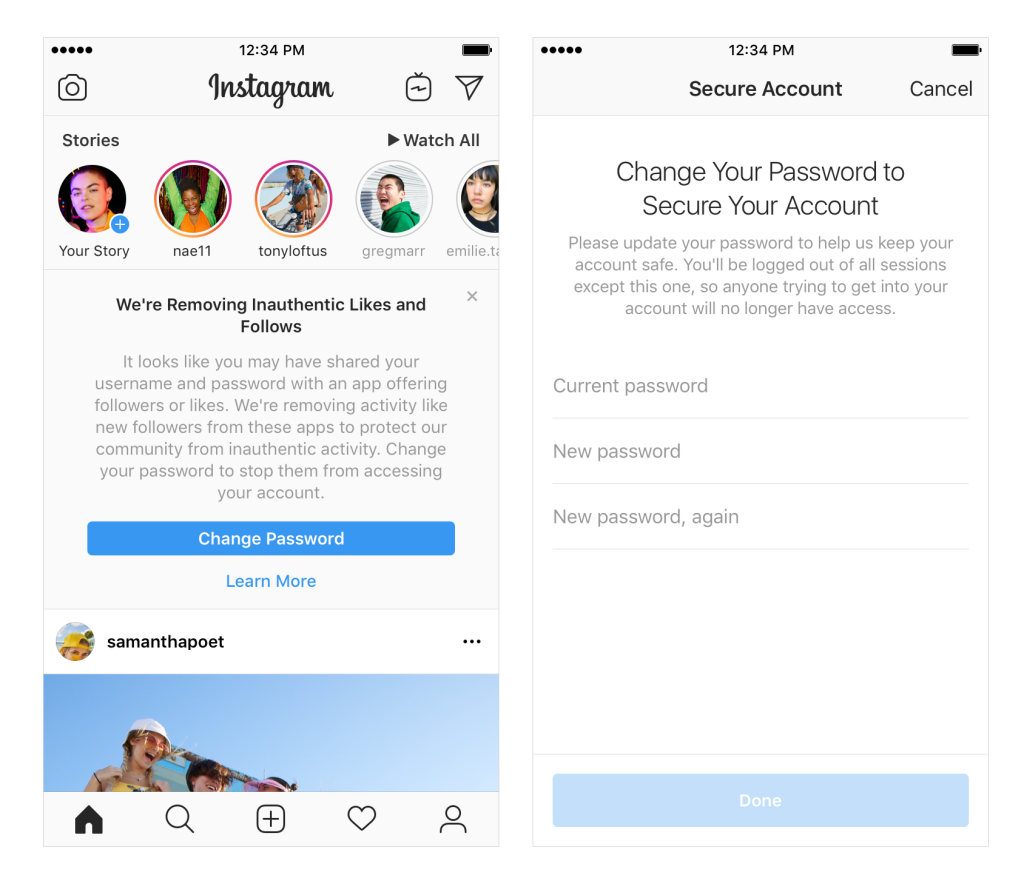 Speaking about their latest development, Instagram said "Starting today, we will begin removing inauthentic likes, follows and comments from accounts that use third-party apps to boost their popularity. We've built machine learning tools to help identify accounts that use these services and remove the inauthentic activity. These new measures will be ongoing, and accounts that continue to use third-party apps to grow their audience may see their Instagram experience impacted".
The update comes just a month after Instagram introduced Nametags – an identification card that allows people to find your profile. The scannable calling card will let users search for new people you've met without remembering their user handles. Earlier this year, the company also rolled out three new security centric features to its service on all platforms in an effort to make its photo sharing community safe and analyse the authenticity of accounts with large followers count.