After months of testing, Instagram has rolled out an emoji shortcut bar on its app on both Android and iOS, in a move to access emojis with ease when commenting on a post. The emoji bar will include emojis that a user uses most often which will be displayed without needing to launch the phone's default keyboard to do the same.
The new emoji shortcut has been moved to the upper portion of the text area and can be accessed when commenting on posts with just emojis. While Instagram has certainly been late, the photo-sharing platform has relaxed that emojis are a thing and for many, it's the only way to convey their expression in the least possible time.
The new feature was rolled out on Thursday and it's interesting to see that Instagram has rolled out the update to both iOS and Android user. This also means, at this stage, there's n developmental gap in terms of developing an app for both the platforms.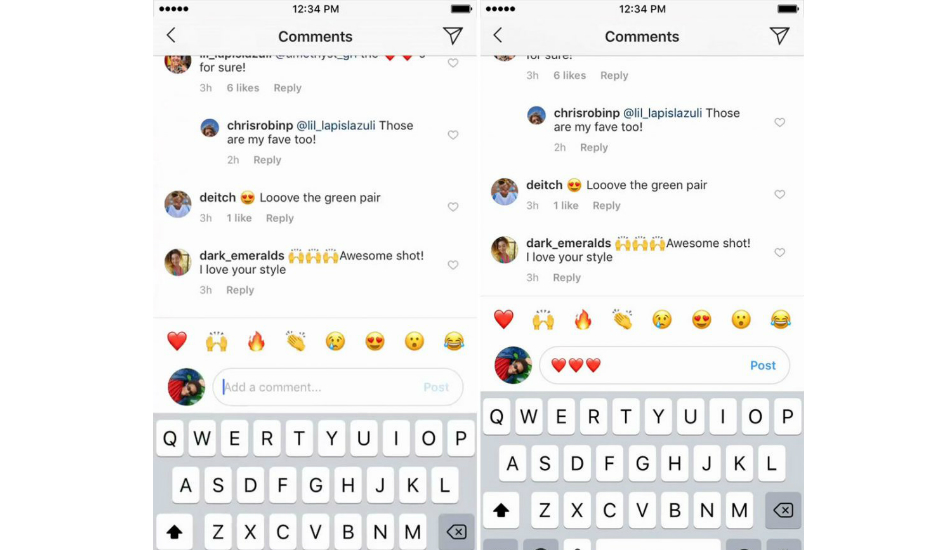 One thing to note about the latest update is that the emoji bar won't be displayed in other areas where the keyboards pop up. This implies that you won't be able to access emojis from the shortcut bar when adding captions to your post or responding to someone's story.
The personalised emoji shortcut bar is currently being added to all users of the Instagram app on iOS and Android and will be deployed in waves, so you better wait till the company enables the feature on your phone. Make sure you're updated to the latest version of Android if you wish to access the latest feature.