With the rise in telecom value added services, devotional services are also growing very fast and almost all major telecom operators offer them in the form of ringtones, CRBT (caller ring back tunes), wallpapers, screen savers, mobile prayers and alarms. A report on mobile VAS in India by IAMAI and IMRB says that the value added services industry stood at Rs 5,780 crore annually in end June 2008. Out of this, P2P SMS contributes Rs 2140 crores and this goes only to the operators (the balance Rs 3640 crores is divided among the different stakeholders including the operators).
Presently several operators such as Airtel, Vodafone, Reliance Communications, Idea Cellular and Tata Indicom are offering devotional VAS directly either through voice or through their WAP sites using dial-in and subscriptions.
Most operators charge their customers on the basis of the services that they use – Rs 6 per minute for dialling in and listening to devotional songs, Rs 3 per SMS for downloading verses and spiritual quotes and Rs 30 per month for subscription based services such as daily updates on verses and festive darshans.
Airtel subscribers can select devotional songs, available in multiple languages, to set them as wake-up call alerts on their landlines or mobile phones. The company also provides content related to different religions of the world including spiritual gurus and institutions such as ISKCON and Art of Living Foundation.
Another telco, Vodafone, provides devotional alerts through SMS and voice in the form of verses from Bible and Shlokas from Hindu scriptures. Users can also dial certain service numbers to listen to Gurbani, devotional songs, prayers and Osho's philosophy. They can also get quotes from the Pope.
A Vodafone Essar spokesperson tells Telecom Yatra, "A large section of customers subscribe to devotional services on their mobiles. The IVR (interactive voice response) based voice streaming service is equally popular, where customers can dial in to listen to their choice of devotional songs. We also offer a unique service, which is gaining popularity, where registered subscribers get called by the system at a specified time daily to hear their choice of devotional content. Devotional services are particularly popular among our subscribers in Northern India from across age groups."
Bangalore-based VAS company OnMobile, which provides services to mobile, landline and media service providers, offers devotional VAS products to operators. The company provides content related to all major religions of the world.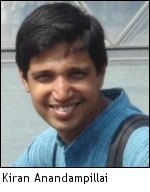 Kiran Anandampillai, vice-president, products, OnMobile, says, "Demand for these services is very good. Wherever we have launched these services, the response has been phenomenal. In caller tunes, which have the highest penetration level in VAS, of the total songs downloaded, about 11 to 15 per cent are devotional in nature. In terms of sales of wallpapers and imagery, devotional is the second most downloaded category after 'babes'. Many people like having devotional wallpapers on their home screens."
Reliance Communications also has an interesting portfolio of devotional services on offer. The company provides prayer alarms and other voice based services such as Geeta sar (verses from the Bhagwad Geeta), Gurbani, Bible verses, Mukhwak, Nineam as well as packs which include complete festive darshan from temples on mobile phones.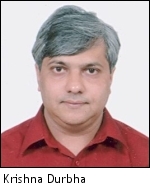 Krishna Durbha, head of VAS, mobile data and content at Reliance Communications, says, "Devotional content is only 10 per cent of over 7,000 full songs and videos sold every day in India, but demand is on the rise. About 60 per cent of the mobile content downloaded is in local languages and the demand for devotional content is growing bigger in South India."
Durbha adds, "Reliance Mobile offers unlimited access to devotional services for Rs 30 per month. This segment is showing rapid growth, especially from Tier-II and Tier-III cities. We are targeting leadership position in this niche segment. The company sees a revenue upside of over Rs 60 crore on an annualised basis from devotional VAS."
India being a land where religion is an important aspect in the lives of people, there is no doubt that uptake of devotional services on mobile phones will only grow further.