It's established now that Indian mobile operators have done a fine job at installing 4G networks around the country in which category Kolkata peaks with as much as 90.9 percent of 4G availability. While that is impressive on its own, the region with the least 4G availability scores a decent 82.6 percent, the region being Kerala, says OpenSignal.When 3G mobile broadband is included too, only in Kerala, the North-East, Maharashtra, and Jammu and Kashmir do smartphone users spend less than 90% of their time not connected to a mobile broadband-capable network or with no signal at all.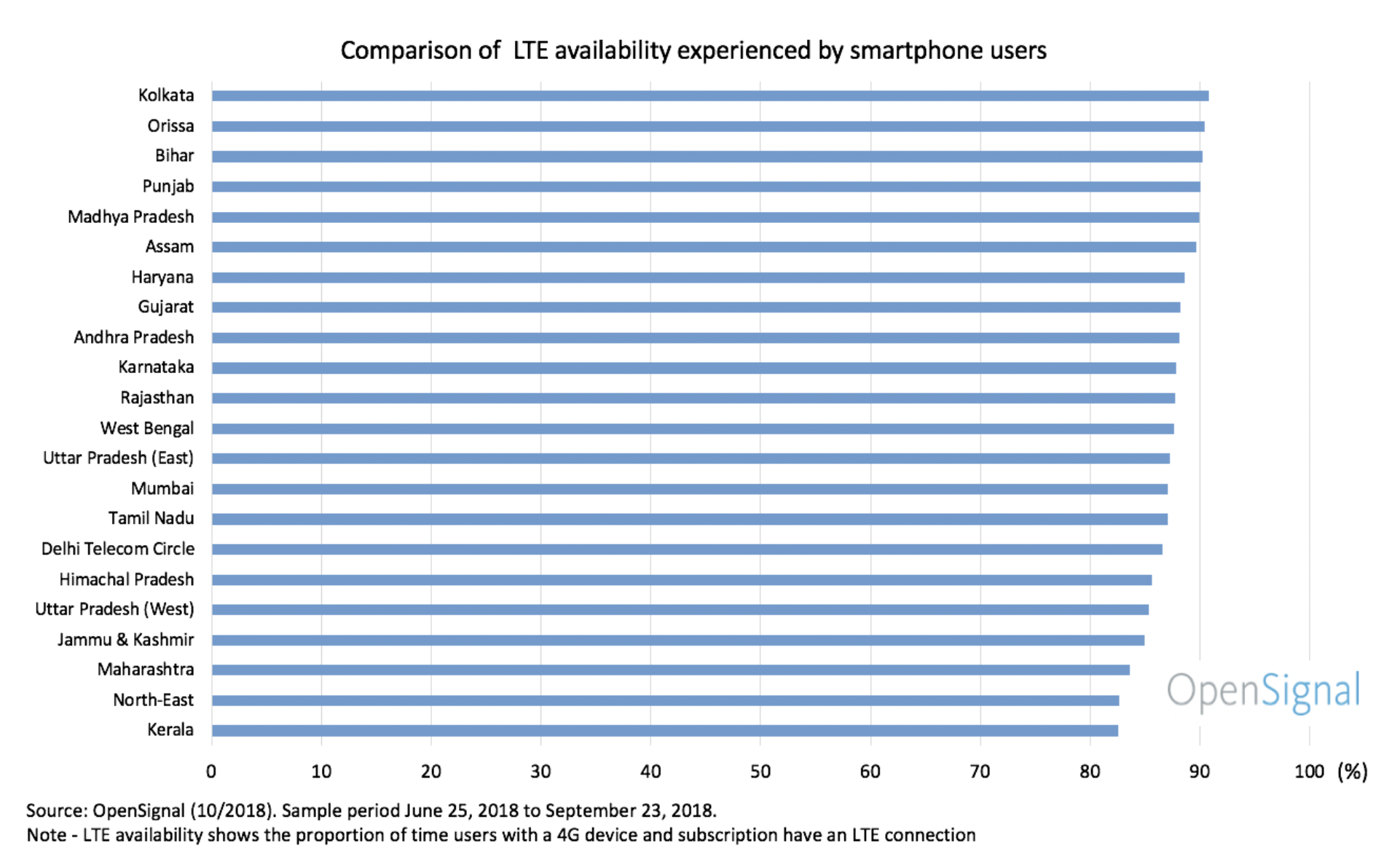 However, higher availability of 4G networks doesn't necessarily correlate to a better experience. The linear correlation between 4G availability and mobile video experience is just 0.11 on a scale where a score near 1 will mean a strong network. This thus results in weak links in delivery when streaming video content online.
In order to achieve better mobile video experience, operators will need to offer their customers a consistent end-to-end performance across their infrastructure. It's users in Delhi, Kolkata, Tamil Nadu and Jammu & Kashmir who experiences the best mobile video experience with a score of above 41 in mobile video experience measure.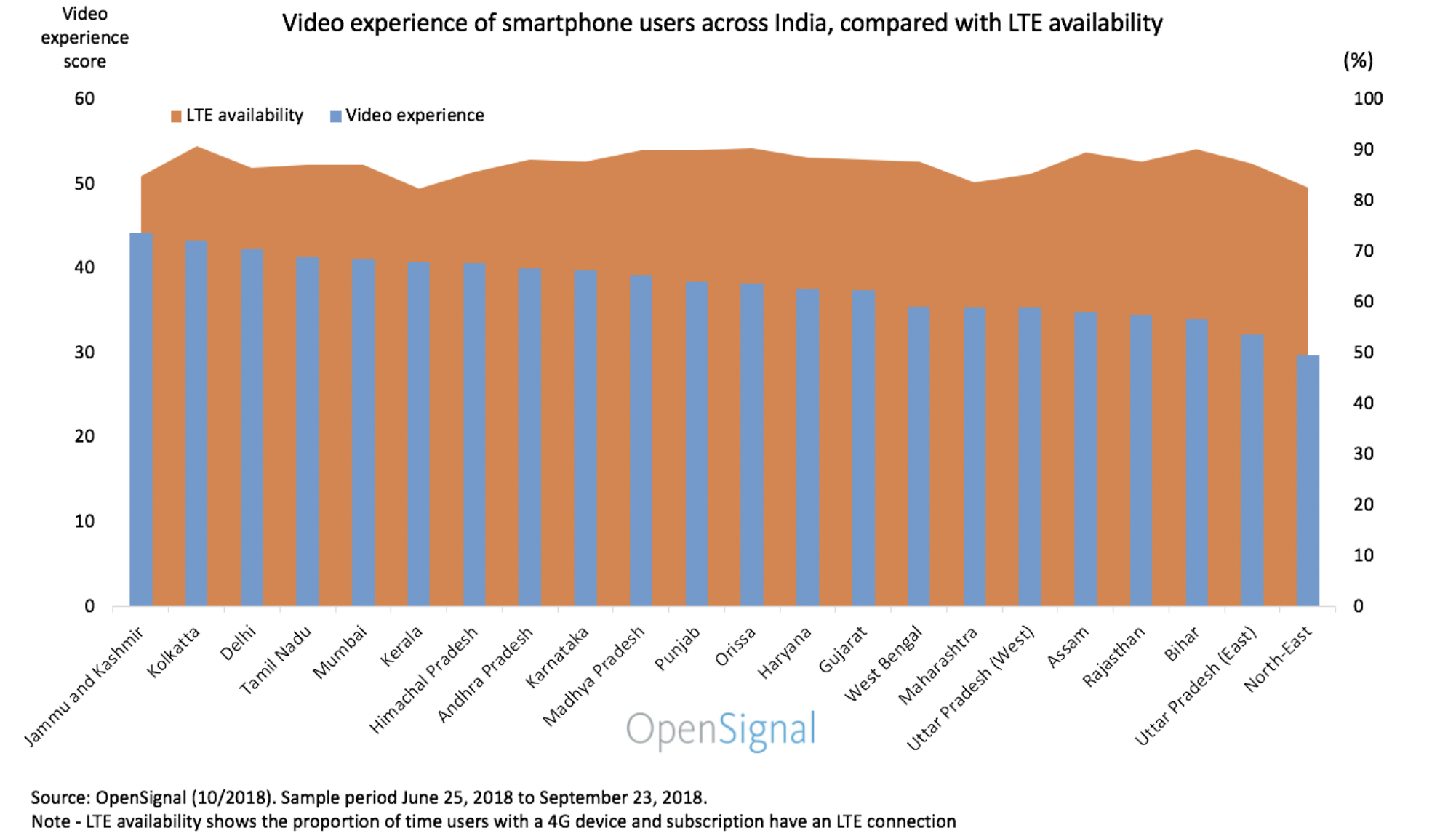 The fact that a great mobile video experience does not correlate with the high 4G availability is thus proved as Kerala and J&K which score relatively low in 4G availability, rate much more highly for mobile video experience. The report also concludes that India's four most populated cities which include Mumbai, Delhi, Bangalore, and Hyderabad, are the ones which offer smartphone users a better mobile video experience among the 22 regions being surveyed.