Lenovo is working on a next-generation tablet with 10.1 inch touchscreen display and the quad-core Nvidia Tegra 3 processor, Engadget has reported citing images of the device. The tablet is expected to be announced with Android 4.0 Ice Cream Sandwich by this year end.
Built with the 'Special Fusion-Skin Body', this Lenovo tablet most likely would be branded as the IdeaPad K2, the successor of the current IdeaPad K1 tablet.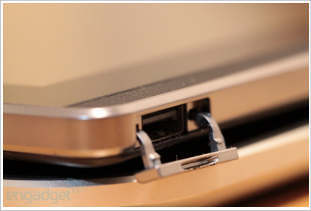 As per the available details, the new Lenovo tablet will house the quad-core Nvidia Tegra 3 previously codenamed as Project Kal-El. The Mobile Indian recently reported about the benchmark scores hitting 10,000 of the tablet purported to be Lenovo IdeaPad K2 running Android 3.2 update.
The Lenovo tablet in question will have 10.1 inch display and will have 2 GB DDR3 RAM clocked at 1600 MHz to run the Android 4.0 Ice Cream Sandwich update smoothly. This tablet will also have a finger recognition technology slot at the back to recognize the original user and of course the full USB 2.0 Host port at the side guarded with metallic flap cover. At the back rests a camera that would ideally carry a 5 megapixel image sensor.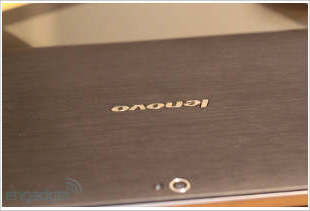 This Lenovo tablet is expected to be show before the end of this year and from the photos it indicate that the device is almost ready for the launch. Just today Google has released the Android 4.0 ICS source code and hence we believe that Lenovo might show off this tablet running Android 4.0 ICS by late December this year or early 2012. By that time, we can expect more Android 4.0 ICS and Nvidia Tegra 3 running tablets from other manufacturers like Acer, ASUS and even Samsung.