Lenovo has unveiled the next generation of its famous Yoga series including Yoga 930 and Yoga 720 along with Miix 520 2-in-1 laptop and a mixed reality headset known Lenovo Explorer at the IFA 2017 in Berlin. The Yoga 920 will be available starting at $1329.99 (approx. Rs 85,151), while the Yoga 720 and Miix 520 will come with a price tag starting at $649 (approx. Rs 41,551) and $999.99 (approx. Rs 64,023) respectively. The headset will come with a price tag of $349 (approx. Rs 22,344).
Yoga 920
Starting with the Yoga 920, the convertible laptop comes with Cortana support and it can recognize voice commands from a distance up to 4 metres. The laptop comes loaded with a metal design and it also features Instant fingerprint login with Windows Hello.
Jumping straight to the specifications, the laptop features a 13.9-inch UHD IPS touchscreen display and it also comes with a Full HD resolution. The device is powered by the latest 8th Intel Core i7 processor along with Intel Integrated graphics. It is backed by an 8GB or 16GB of DDR4 RAM and comes with three storage options: 256GB PCIe SSD, 512GB PCIe SSD and 1TB PCIe SSD. It features a backlit keyboard and comes with 70 Wh battery, which the company claims can deliver up to 10.8 hours for UHD resolution and 15.5 hours for FHD resolution.
On the connectivity front, it offers two USB Type-C port, one USB 3.0, 3.5mm audio jack and it also feature JBL speaker with Dolby Atmos. The Yoga 920 will be available in Platinum, Bronze and Copper colour options.
Yoga 720
Coming to the Yoga 720, it sports a 12.5-inch Full HD display and is powered by up to 7th generation Intel Corei7 processors and is backed by a 4GB or 8GB of DDR4 RAM. On the storage front, it supports from 128GB STA SSD to 512GB STA SSD and it comes with Harman Speakers. It also supports Lenovo Active Pen.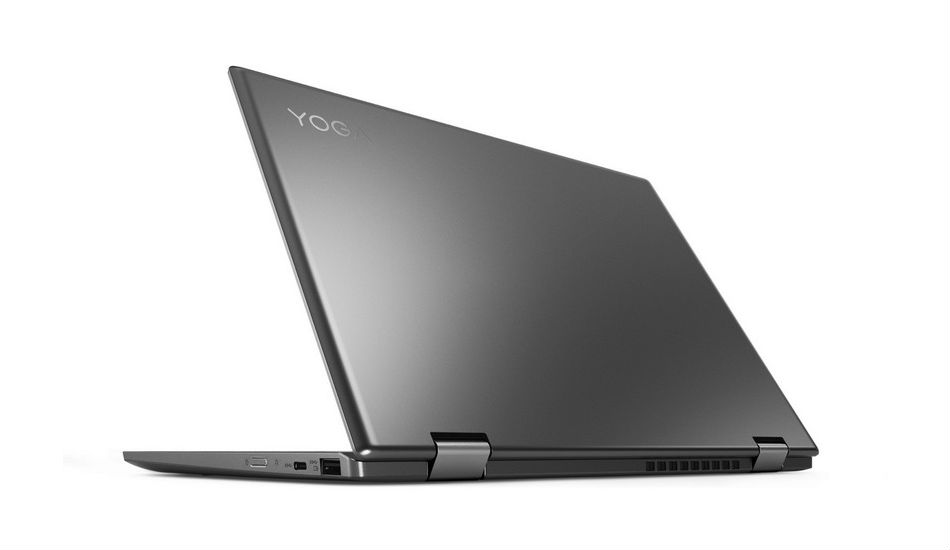 The Yoga 720 features a 36Wh battery, which it claims can last up to 8 hours. The device sports connectivity options including 1 USB 3.0 port, one USB Type-C port and 3.5mm audio jack. The laptop will be available in Onyx Black and Mineral Grey colour options.
Miix 520
The Lenovo Miix 520 comes with a 12.2-inch Full HD IPS touchscreen display with a screen resolution of 1920 x 1200 pixels. There is also a keyboard that is backlit in nature and offers a key travel of 1.5mm.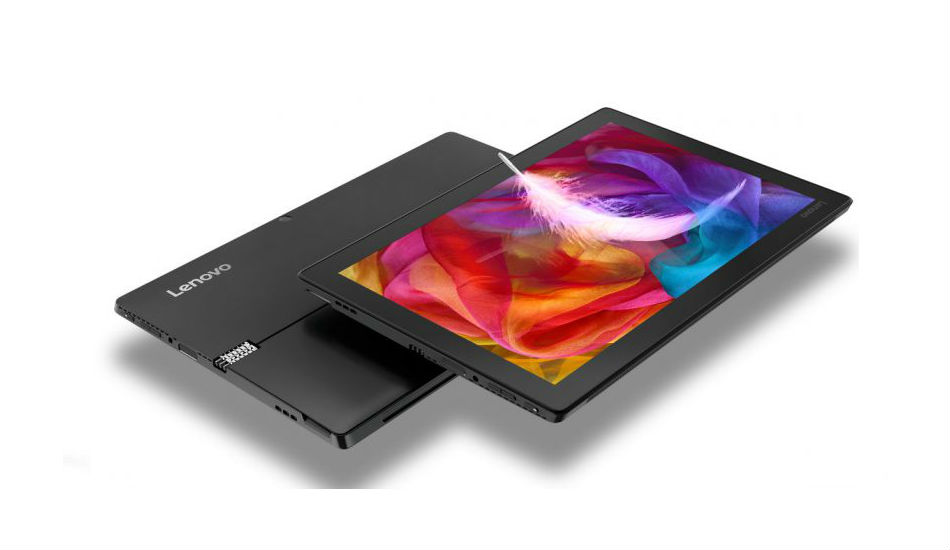 Under the hood, there is an 8th generation Intel Core i5 processor and it is backed by an 8GB of RAM and 256GB PCIe SSD storage. The device features an 8-megapixel auto focus camera along with two front mics and two side mics support. The Miix 520 offers a battery backup of up to 7.5 hours and support connectivity options including one USB Type-C port, USB 3.0 port, SD card reader, SIM slot and audio combo jack.
Lenovo Explorer
The company has also unveiled its latest Windows mixed reality device known as Lenovo Explorer. For the unintended, the mixed reality is nothing but augmented reality that Microsoft has been trying to push of late. The headset features an inside-out positional tracking system and it gives movement area of up to 3.5 by 3.5 metre.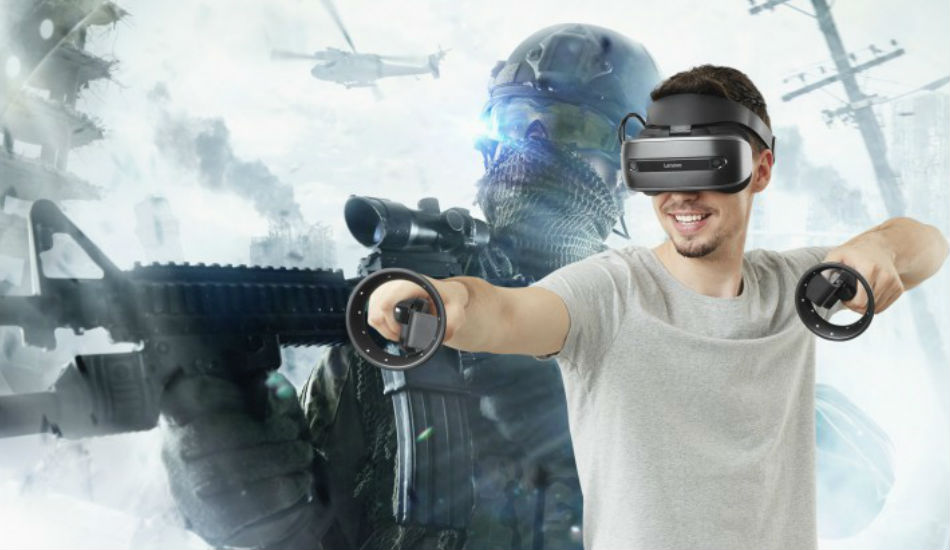 There are two 2.89-inch displays with a resolution of 1440 x 1440 pixels present inside the headset, which provides 110-degree field of view. Further, there are different sensors including gyroscope, accelerometer, P sensor and magnetometer. There is also a motion tracking cameras on the first side, which feeds with the images from the user's surroundings and adds some more information to it. Lenovo Controller comes with a wand-style motion controller and it can also be connected to a keyboard or a Xbox controller.