Kingston sub-brand, HyperX has introduced two new pieces of audio equipment to its catalogue in India with the launch of the HyperX Cloud Earbuds and the HyperX CloudX Gaming headset. The HyperX CloudX gaming headset and HyperX Cloud Earbuds will be available for prices of Rs 9,990 and Rs 5,990 respectively.
HyperX CloudX gaming headset
The CloudX gaming headset has been launched under Microsoft's official Xbox license and comes with in-line audio controls that sidestep system menus when using the Xbox console. The headset is designed on a sturdy aluminium frame to withstand harsh gaming rigours and feature memory foam ear cushions and leatherette-padded headband for long-term gaming sessions.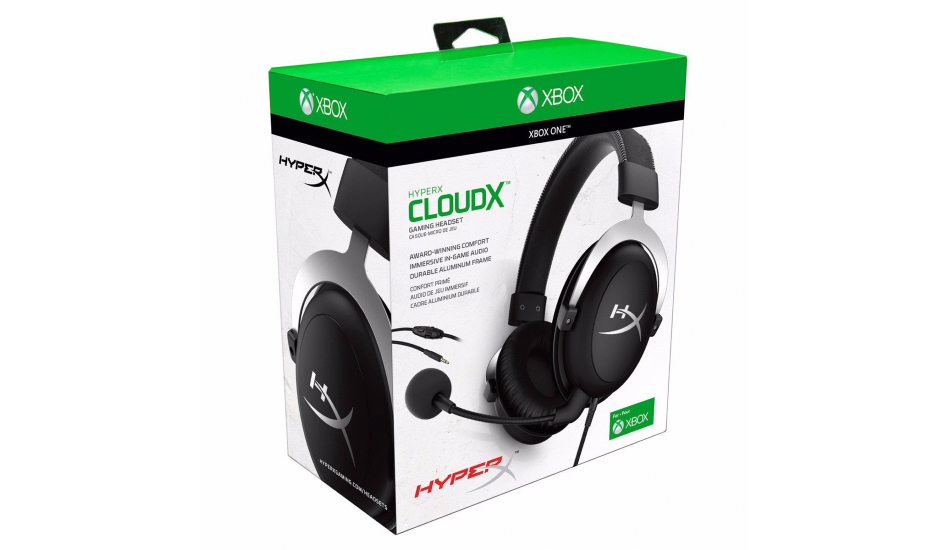 The gaming headset is tested by Microsoft and works with Xbox One controllers that have a 3.5mm headset jack. The headset features 53mm drivers and enhanced bass reproduction for clear high, mids and lows and it also comes with a closed-cup design and a Detachable noise-cancellation microphone for isolating noise. The flexible, detachable mic can be easily positioned and can be removed when playing music.
The HyperX CloudX gaming headset weighs in at 337 grams and comes with a 1.3-meter cable. The device has an impedance of 41 Ω, a Frequency Response of 15Hz–25,000 Hz and comes with a two-year warranty.
HyperX Cloud Earbuds
The HyperX Cloud Earbuds, on the other hand, has been developed for the Nintendo Switch and mobile gaming and comes with 14mm drivers to deliver clear low, mid and high tones with enhanced bass and ambience. The earbuds offer soft silicone ear tips, a 90-degree angled plug for handheld devices, a slim in-line mic and a rubberised, tangle-free cable for immersive gaming on the go.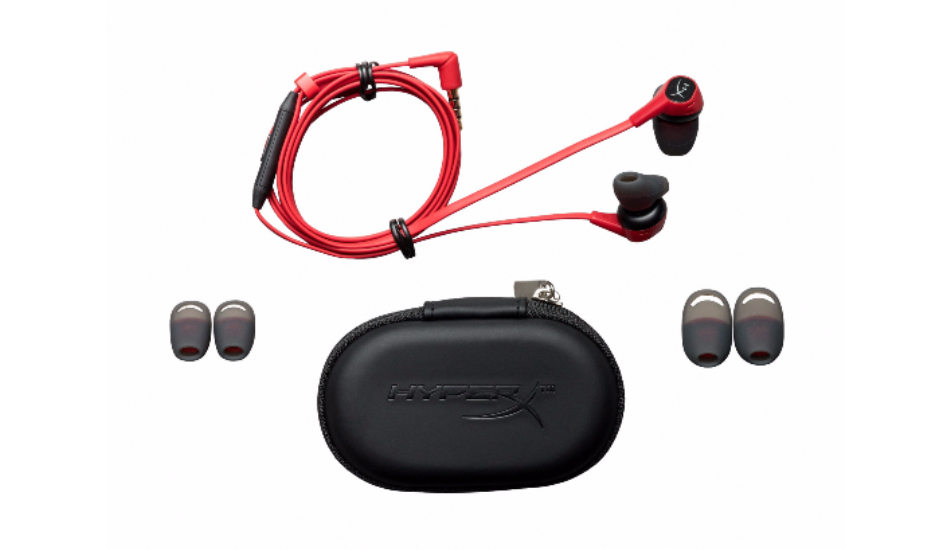 The Cloud Earbuds are compatible with Nintendo Switch as well as smartphones and tablets with 3.5mm CTIA standard connectors. The in-line mic can also be used for mobile calls and features convenient single button control for calls and streaming media. The Cloud Earbuds also offer direct connectivity for voice chat functionality supporting Nintendo Switch. It also comes with a two-year warranty.
The Cloud Earbuds weigh in at 19 grams and offer an impedance of 65 ohms and a frequency response of 20Hz–20,000Hz with its Dynamic 14mm drivers. The earbuds come with a 1.2-meter cable.
Speaking about the latter development, HyperX India Marketing Director, Vishal Parekh said "With the introduction of Fortnite Android Beta in September, the demand for high-quality earbuds with in-line microphone continues to grow. The new Cloud Earbuds expand the HyperX line-up with a mobile solution designed to unlock the best gaming experience on the go while delivering the comfort and style inherent in HyperX gaming gear".
The HyperX CloudX gaming headset and HyperX Cloud Earbuds will be available for Rs 9,990 and Rs 5,990 respectively across retail and e-tail outlets in India.