Reliance Communications has launched a new customer delight program, under which it is offering huge discounts on leading brands across categories to its customers.
Through the program, the operator offers discounts up to 85 per cent across 15,000+ products ranging from 10 different product categories. Reliance Communications has partnered with Martjack Exchange for this service.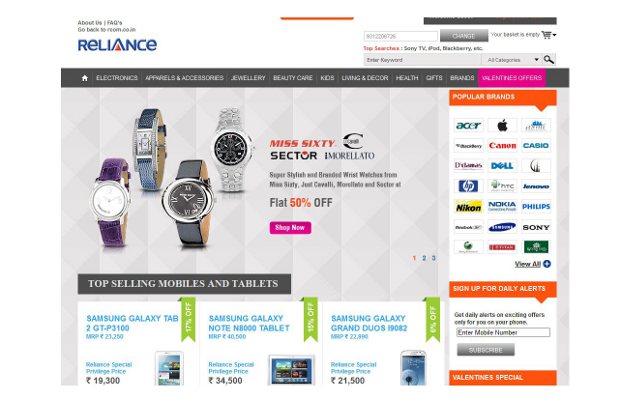 To avail this service Reliance customers need to sign-in with their Reliance number at www.rcom.co.in/specialprivileges. This customer delight website offers discounts on national and global brands on a host of product categories ranging from Mobile phones, Apparels, Books, Daily Goods, Electronic Goods, Kitchen Appliances, Jewellery, Watches and Health products.
Reliance customers can receive the delivery of these goods through courier across 500+ cities in the country. One can pay through credit cards, debit cards, cash cards (ITZCard, OxiCard, ICard) or through Net Banking transfer.
The 'Special Privileges' customer delight program is exclusively available only to Reliance customers and to avail the program one needs to sign in with his Reliance CDMA / GSM / Hello / Data Card (GSM and CDMA) and 3G number.
Vodafone also has a similar service for its subscribers through its Vodafone mShop, however it is limited to Movie, rail and Air Tickets and bill payments. Airtel too has a shop where it offers discount on mobiles, TVs and other electronics.