Huawei MediaPad, touted as the world's first 7 inch Android 3.2 Honeycomb tablet, will be launched in the first week of October at an expected price of less than Rs 25,000.
Huawei MediaPad
MediaPad is a very powerful device with a Qualcomm dual core 1.2 GHz processor, supported by Huawei Device's Hi-Space cloud solution and Google's Android Market.
Huawei calls the device the smartest, slimmest and lightest tablet yet. It is 10.5 mm (0.4 inches) deep and weighs approximately 390 gm (0.86 pounds). It supports 1080p full HD video playback, and features a 1.3 megapixel front facing camera and 5 megapixel auto focus rear camera with HD video recording capabilities.
With HSPA+ capable of 14.4 Mbps and high speed WiFi 802.11n, the device will be one of the best for internet connectivity.
"With the Huawei MediaPad, we are demonstrating yet again that design, functionality and performance are within anyone's reach. The 7 inch tablet remains the preferred size for portability and Android Honeycomb 3.2 is dedicated to enhance the full potential of 7 inch tablets. Huawei is very pleased to be the first to offer this package to consumers globally," said Victor Xu, chief marketing officer of Huawei Device.
With the 7 inch IPS touchscreen, MediaPad is expected to offer a great visual experience for photos, movies and applications. HD playback capabilities and an HDMI port add to the tablet's appeal.
Huawei has roped in Chetan Bhagat, one of India's most successful writers, as the brand associate to improve the visibility of the brand in the country.
Huawei Vision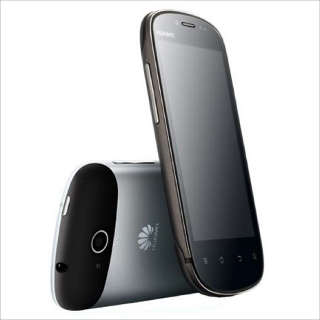 After the launch of the 7 inch tablet Huawei is set to launch a smartphone called Vision with a cloud based service platform. Huawei Vision is a 3.7 inch capacitive touchscreen, Android 2.3 smartphone with unibody frame, a 1 GHz Qualcomm Snapdragon MSM 8255 processor and a 1,400 mAh battery.
The device also has a five megapixel autofocus camera (with LED flash and 720p video recording). Moreover, there's 802.11 b/g/n WiFi, Bluetooth 2.1, 512 MB of RAM, 2 GB of ROM, a microSD slot capable of holding 32 GB, and a micro-USB 2.0 socket to boot.
It also boasts A-GPS, an FM radio tuner and a proximity sensor. Besides, there are also silver, gold and charcoal back covers. The chassis measures 9.9 mm at its thinnest, and the device weighs 121 grams. To top it all, the phone will be priced below Rs 15,000.