Huawei unveiled the Nova 3i last week with its own latest HiSilicon Kirin 710 chipset based on 12nm for better performance and energy efficiency. Based on a 12nm architecture, Huawei claimed that its latest chipset will be able to offer 75 percent higher single-core performance that the Kirin 659 with multi-core performance as much as 68 percent better.
In the latest report by GSMArena, the Nova 3i, which is the first device to boast of the Kirin 710, has been put through Geekbench to give us an idea of what the chipset can do when compared to the Snapdragon 710. Internally, the Kirin 710 chip is made of four Cortex-A73 cores clocking at 2.2GHz and another four Cortex-A53 cores at 1.7GHz. In contrast, Qualcomm's Snapdragon 710 chip is based on the newest 10nm process with two Kryo 360 Gold 2.2GHz cores as well as six Kryo 360 Silver 1.7GHz cores. Both these cores are based on Cortex A75 and A55 respectively which are relatively newer than the ones on the Kirin 710.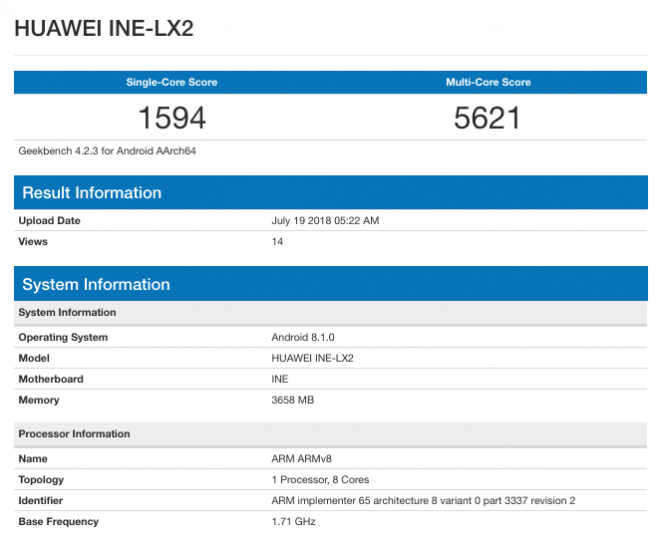 Putting theory to use, the Geekbench tests revealed that the Cortex-A75s edged over the A73s by 20 percent while the A55 core was 15 percent faster than anA53 based chip. However, multi-core tests revealed that the Qualcomm chip was just 7 percent faster than Kirin 710. The tests were conducted with the Nova 3i and compared to the Huawei P20 Pro (Kirin 970), Xiaomi Mi 8 SE (Snapdragon 710) and Huawei P20 Lite (Kirin 659).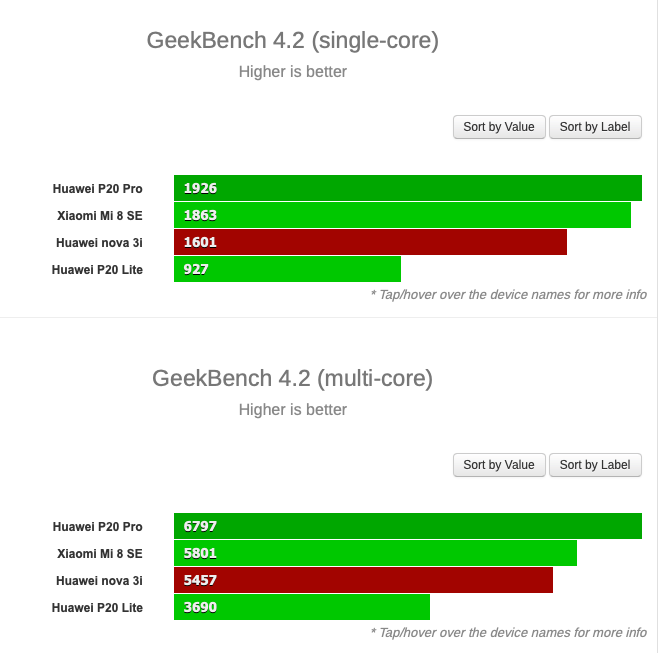 The multi-core tests were stronger for the Kirin 710 due to the fact that the Huawei-made chipset is powered by four large cores compared to the SND 710 which only has two. But day-to-day performance comes down to the case if an app or a game needs more Tha two threads.
While Qualcomm's Snapdragon 710 was brought as an upgrade to the 660 chipset with better AI integrations, support for larger camera sensors and face unlock, the Kirin 710 tells a different story. The 710 chip is twice as powerful as the last generation Kirin 659 chip on single-core tests which was tested with the Huawei P20 Lite, thus placing both chips in different classes altogether. Even the multi-core test between the same revealed a significant advantage for the Kirin 710, which will for sure make an impact in the next generation mid-range smartphones from Huawei and Honor.