A few days back Sony Ericsson announcing that all the 2011 Xperia devices will be upgraded to Android Ice Cream Sandwich. Following Sony Ericsson, HTC has also announced its acceptance for the Android Ice cream Sandwich operating system and has promised that the HTC devices will get and upgrade soon for the same. The information came from HTC's Facebook page.
The Official statement that appeared on HTC's Facebook account reads "Since Google unveiled Ice Cream Sandwich earlier this week, HTC has been looking closely at the new OS's features and functionality to determine our upgrade plans. We're a recognized industry leader in providing fast and consistent upgrades to our Android devices and Ice Cream Sandwich will be no different."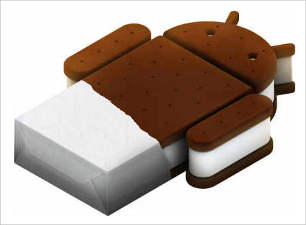 Statement further said, "Upgrades require a careful balance of hardware and software to ensure the best possible performance and usability, so please stay tuned as we assess our product portfolio. Our goal is to upgrade as many HTC devices as possible and we'll be sharing details on specific devices and timing in the coming weeks!". Although much has been said about the delivery of the updates but the actual delivery will happen only when Google will release the Android 4.0 Ice Cream Sandwich code.
HTC over a time has gained a lot of reputation and has been delivering various updates right on time. Although the list of supported smartphones which will get the update has not been made available readily but it is expected that all the Gingerbread 2.3.4 supporting smartphones will be getting the ICS update, but confor4mation will only be done once the update is ready to be tested.