Leaked information about Verizon's roadmap points out a HTC Note like device with 5-inch touchscreen supporting 1080p HD resolution. This handset will have quad-core Qualcomm Snapdragon S4 processor with Adreno 320 graphics and feature HTC Sense 5.0 UI.
Seemingly impressed by the success of Samsung's Galaxy Note, HTC is now seems to be readying a 5 inch smartphone which may be launched later this year.
This has been revealed by the Verizon roadmap for the year 2012 that indicated an HTC smartphone with 5-inch full HD display, quad-core Qualcomm processor, HTC Sense 5.0 and Scribe technology support. Obviously these details are quite at raw stage and the actual product might differ whenever it launches.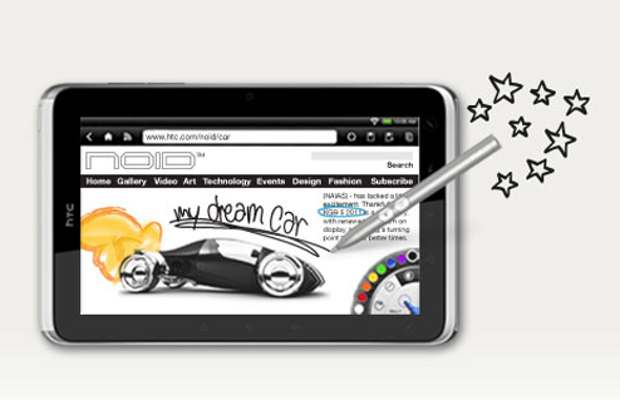 Verizon is a US based mobile service provider. It offers bundled handsets to its users. Often, manufacturers release their handsets through operators in US and European markets.
Galaxy Note has a 5.3 inch Super Amoled display with 720p HD pixel resolution. HTC will top that with a full 1080p HD supporting touchscreen display which will be mostly S-CLD2.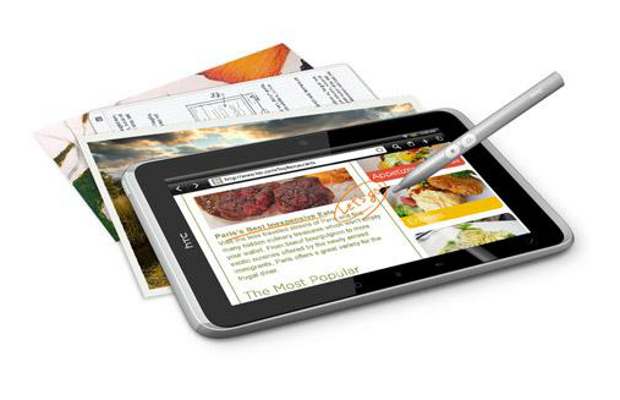 HTC plans to implement its Scribe technology which will enable users to make the best of the Magic Pen that was introduced with the HTC Flyer. Of course, we expect to see leaner version of the same Magic Pen. The 5-inch HTC phone-tablet will be powered by a quad-core Qualcomm Snapdragon S4 'Krait' family mobile processor and will integrate Adreno 320 graphics.
With the highest quality graphics and quad-core mobile processor, this HTC phone-tablet note might turn to be bit expensive. HTC will also introduce its next generation HTC Sense 5.0 User interface with that phone-tablet.
Along with HTC, ZTE also plans to introduce similar product. According to the BusinessWeek, LV Qianhao, head of handset strategy at ZTE said, "We want to come up with the next generation of a Galaxy Note-type product-a combo product of handsets and tablets."