HP has confirmed to step in the Windows 8 based tablets game but will refrain from offering ARM processors based tablets this year. HP spokeswoman told Bloomberg that the company will focus on the Intel made x86 chips for the Microsoft Windows 8 operating system based tablets. Also the initial focus will be targeting business class users with the HP tablets with Windows 8 on them.
HP has had a tough luck with tablets – be it the Windows 7 based tablets or the HP Touch Pad. The company plans to play it safe with the next major Windows 8 operating system based tablets. HP has decided to focus on the Intel x86 chips based mobile processors meant specifically for the tablets and netbooks.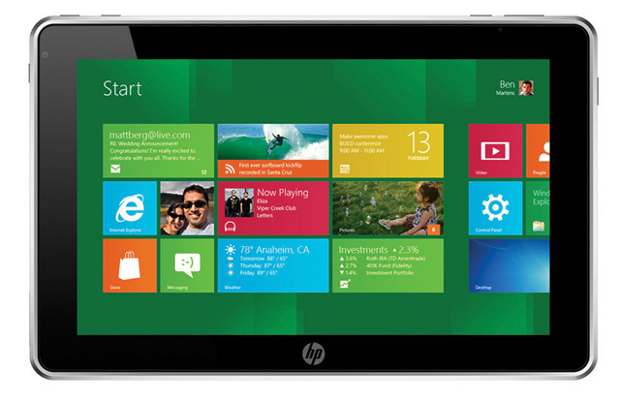 Thus we can expect HP using the Intel Cedar Trail-W processors in its Business centric tablets running Windows 8 operating system. Not to forget, that Windows 8 on these tablets will be a full blown operating system unlike the Windows RT that supports ARM architecture based mobile processors. HP spokeswoman claimed that consumer feedback email played a significant role in deciding to focus on Intel CPU based tablets.
With major PC maker such as HP sticking to Intel chips only based tablets expect to see less number of ARM based Windows RT running tablets this year. In order to maintain a quality, Microsoft has offered Windows RT access to limited number of PC makers. Nvidia, Qualcomm and Texas Instruments were reportedly allowed to design their chips into two devices – tablets, notebooks or hybrids.
Majority of the tablets available today are based on the ARM architecture design based processor which also includes the Apple iPad. By the end of this year we expect to see Intel processor based tablets in the market to compete head to head with the ARM based tablets.