HP has unveiled the Chromebook x2 in efforts to join Acer into manufacturing Chrome OS devices that don't necessarily need a keyboard anymore. Touted as the world's first detachable Chrome OS tablet, the Chromebook x2 will be able to be used as a traditional notebook with a keyboard or a regular tablet running Chrome OS with the keyboard removed. HP has revealed that the x2 will start selling on June 10 with a starting price of $599.99 (approx. Rs 38,900) to rival Apple's iPad Pro which comes around the same price bracket.
Like the Acer Chromebook Tab 10 which released a couple weeks ago, the Chromebook x2 is a powerful machine, though its integrated 1GHz Core m3 processor wouldn't exactly justify the notebook on paper. The device comes with up to 8GB of RAM (4GB option also available) with 32GB of onward storage. The display on the device is a 12.3-inch Quad HD Corning Gorilla Glass 4 display with a resolution of 2400×1600 pixels and an increased durability to scratches during regular use. HP claims that the 48 watt-hour battery will be able to last you up to 10.5 hours on a single charge which will be surprising considering it's a convertible laptop.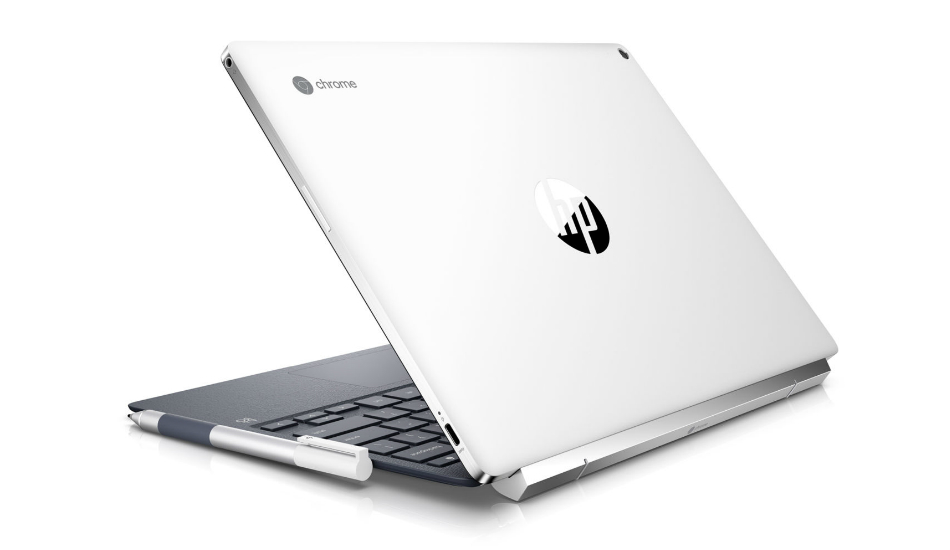 Similar to other notebooks in the x2 lineup, the Chromebook x2 will feature a 13-megapixel rear-facing camera as well as a 5-megapixel WideVision camera on the front for video conferencing. There is a microSD slot for expanding the memory to up to 256GB as well as two USB-C ports for transferring data and charging. The device runs on the web dependent Chrome OS interface with the ability to run Android apps as well which is certainly a huge plus considering the abundance of apps that are available on the Google Play Store.
While HP flaunts the x2 as a detachable Chrome OS tablet, the machine also comes with a keyboard that the company claims to be sturdier than in other convertibles. The magnetic hinge rotates in order to align with the tablet thus making it easier to use either on a table or a user's lap.
Though the Chromebook x2 runs on the education-based interface, it falls among the higher end of Chrome OS devices, being the only one of them to remain detachable. HP has silently pitched the Chromebook x2 as a rival to the current generation of Apple's iPad Pro which comes at $649 (approx. Rs 42,000) with the former being a slightly cheaper alternative. With that being said, the x2 is in real terms a laptop that can be turned into a tablet and the iPad Pro is just an iOS tablet with support for additional keyboards. It comes down to whether users would want to rely on a Chrome OS convertible that has premium specifications.