If you were in the market for a portable and efficient laptop in and around Rs 30,000, there's a high chance that you'll stumble upon these two options – the HP 15q-ds0017TU and Asus Vivobook X507UA-EJ836T. While the HP 15q is available on Flipkart for Rs 30,990, the Asus Vivobook X507UA can be purchased for a slightly lower price of Rs 28,490. Both laptops can be bought on Flipkart, offline and other online stores.
Both laptops offer a good combination of performance, display, build and design but there are a few key details that these devices differ in. Let's talk about that. For the purpose of simplification, let's call the notebooks the HP 15q and Asus X507.
Design and Build: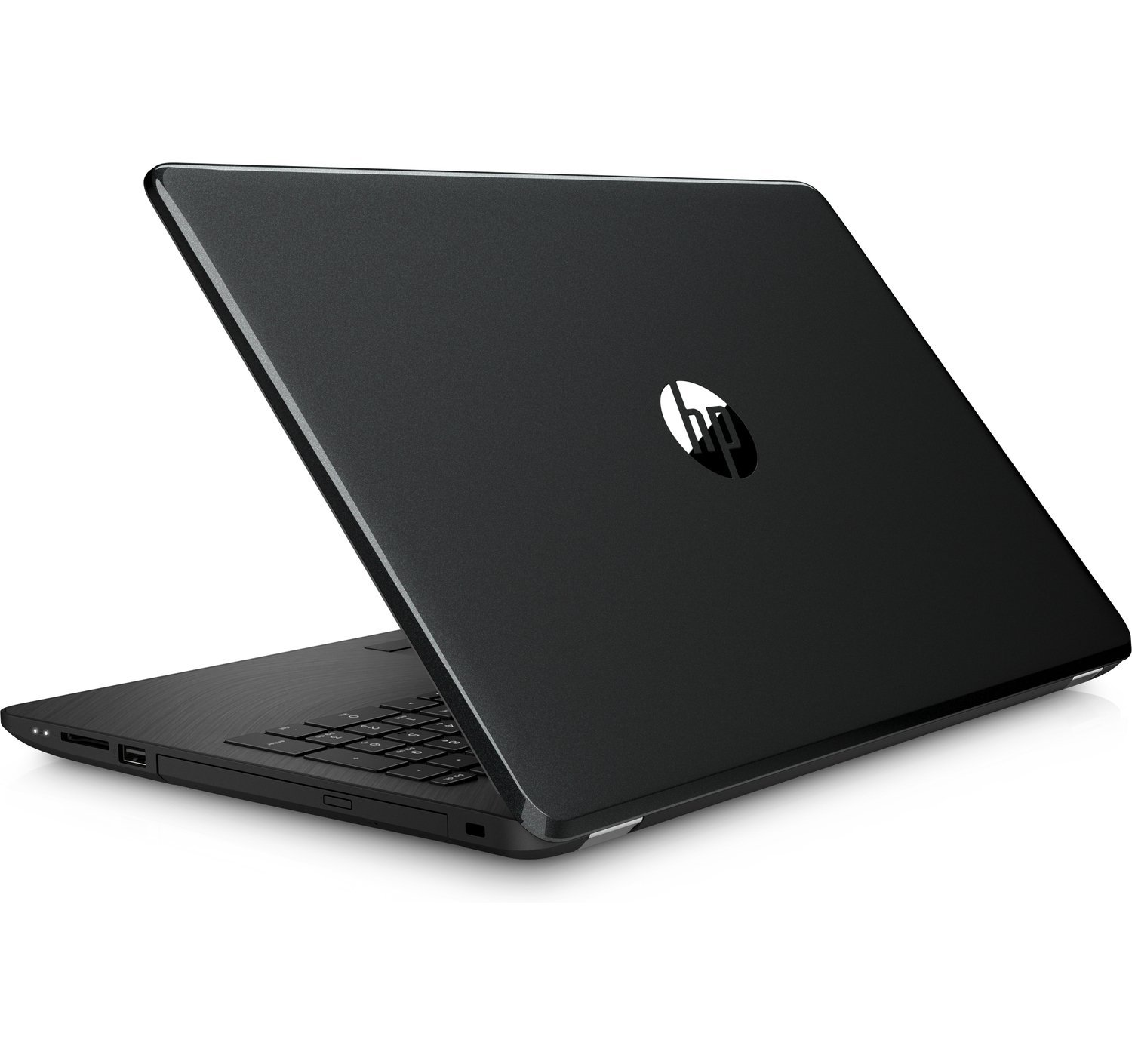 The HP 15q comes with a polycarbonate design with a glossy finish at the top which also houses the HP logo at the centre. The top of the laptop can flex like any budget laptop but is sturdy enough as the whole device weighs in at 2 kilograms. The keyboard area comes with a brushed finish and bottom with a matte finish.
Although the Asus X507 features a plastic body, the premium finish helps it stand out from the crowd. The top houses and palm rest is a brushed metallic finish, while the keyboard area features a metallic finish, which looks good from any angle. Further, using a plastic body has helped the brand to drastically reduce the weight of this machine. The laptop weighs only 1.68 kg and measures 365 x 266 x 21.9 mm making it one of the slimmest and lightest laptops available at this price range.
Winner: Asus Vivobook X507UA-EJ836T
Display:
The Asus laptop features a 15.6-inch Full HD display, which comes with some bright display and matte finish on the screen making it a bit easier to read and work outdoors. The bezels are quite thin at 8.1mm and 75 per cent screen-to-body ratio makes it look attractive, though the top and bottom bezels are quite significant. The 45 per cent NTSC colour gamut simply translate to some well-balanced colours with deep blacks looking good and contrast ratio being quite a standard.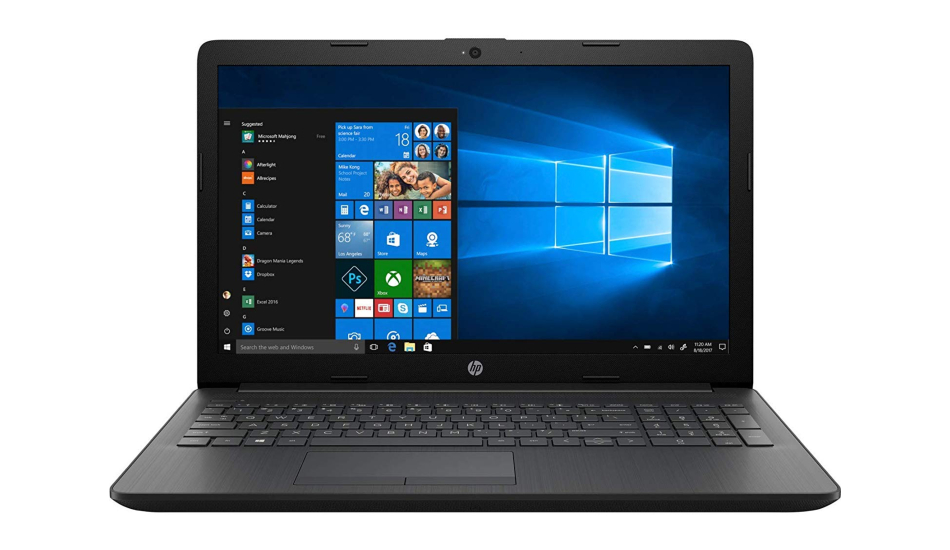 HP's laptop, on the other hand, comes with a 15.6-inch HD LED Backlit BrightView display with a resolution of 1366 x 768 Pixels and 220 nits of brightness. Apart from the low brightness, the display also lacks contrast thus hindering the experience when watching movies or browsing the web.
Winner: Asus Vivobook X507UA-EJ836T
Keyboard:
The Asus laptop comes with an island-style full-size keyboard which has a good key travel with keys that are well-placed for faster typing. However, it's fair to say that that the keyboard is functional at best and there is no backlighting. While the addition of a numpad is a good thing, its presence results in mistyping numbers every time the section is used. Another thing to note is that there is no indicator is the Caps Lock key is on, which is again a letdown.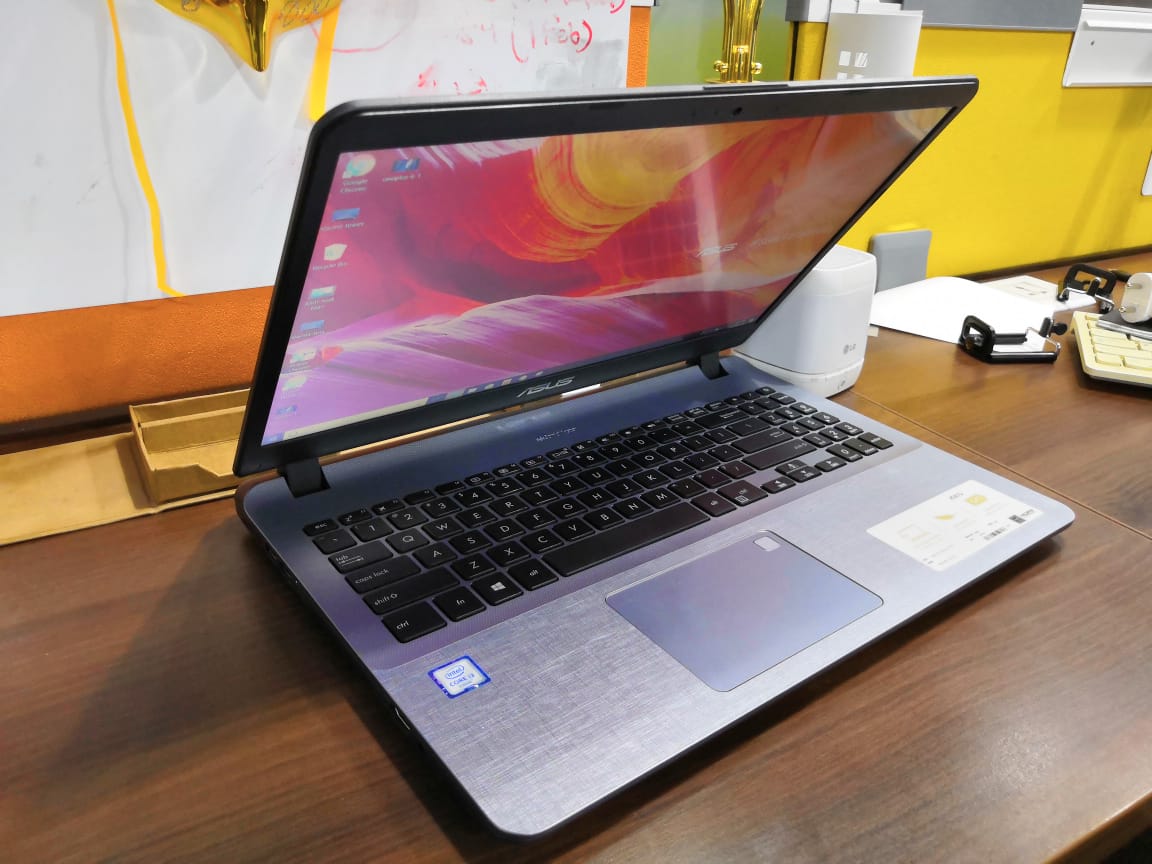 HP 15q also comes with a standard keyboard with a numpad but similar to its competitor, it lacks backlighting and adequate key travel. Unlike the Asus laptop, the HP device has regularly sized numpad keys but the laptop squeezes the keys in the top row which are accessed as function keys and also for Page Up/Down, Home and End.
Winner: HP 15q-ds0017TU
Hardware and Connectivity:

The HP 15q is powered by a 7th generation Intel Core i3-7020U processor that has a clockspeed of 2.3 GHz. The main chipset comes coupled with an Intel Integrated HD 620 graphics card. The laptop has 8GB of RAM and 1TB of storage. Connectivity options include USB 2.0, USB 3.1, HDMI Port, 3-in-1 Card Reader, WiFi, Bluetooth 4.2, RJ45 and mic input.
The 7th Generation Intel Core i3 processor on the Asus X507 gives some fluid basic performance like browsing the internet or watching any movie. This notebook also comes with an Integrated Intel HD Graphics 620 and 1TB of storage but the laptop only comes with 4GB of RAM, which is definitely a downside. Connectivity options include Type-A USB 3.0 (USB 3.1 Gen 1), USB 2.0 port, HDMI, Multi-format card reader, Built-in Microphone, WiFi and Bluetooth 4.1.
Winner: HP 15q-ds0017TU for better RAM and newer Bluetooth version.
Battery: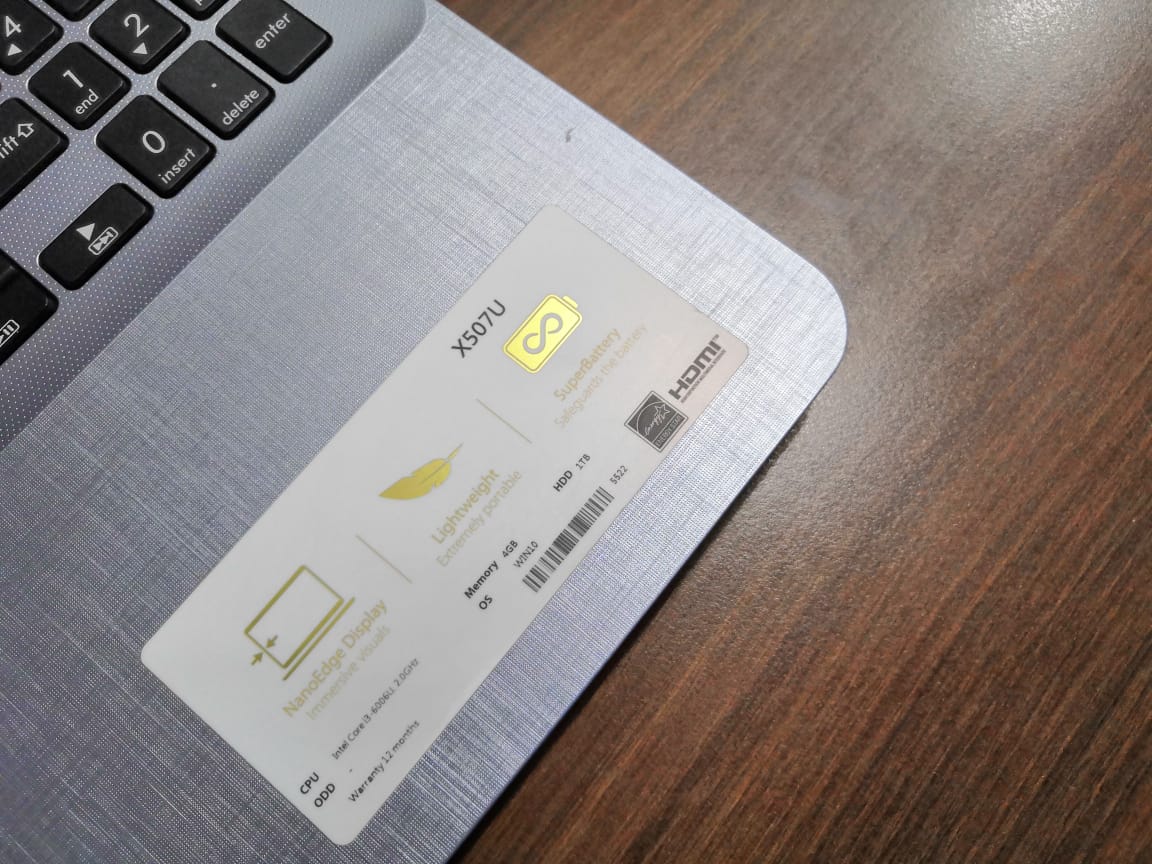 The Asus Vivobook device is fuelled by a 33watt-hour battery with fast charging support. The device can be charged from 0-60 percent in 50 minutes and can last to up to 6 hours on minimum usage.
The HP 15q comes with a 3-cell battery and the company provides 65-watt AC charging adapter to charge the laptop. The device also comes with a quick charging solution which can juice up the laptop from 0-50 percent in 45 minutes. The HP laptop is expected to last users as much as 5-6 hours on moderate usage.
Winner: Asus Vivobook X507UA-EJ836T
Verdict:
Asus VivoBook X507's design and the display is better than the rest of the competition. As a plus point, the laptop comes with a fingerprint sensor for enhances security. However, its performance leaves us to yearn for more and that's what the HP 15q offers. The HP laptop comes with the right kind of performance setup, having 8GB RAM, large battery with fast charging and comfortable keyboard experience.