LG has recently launched its Optimus G for Rs 30,990. At this price, two other formidable opponents, HTC One X+ and Samsung Galaxy S3, are already there.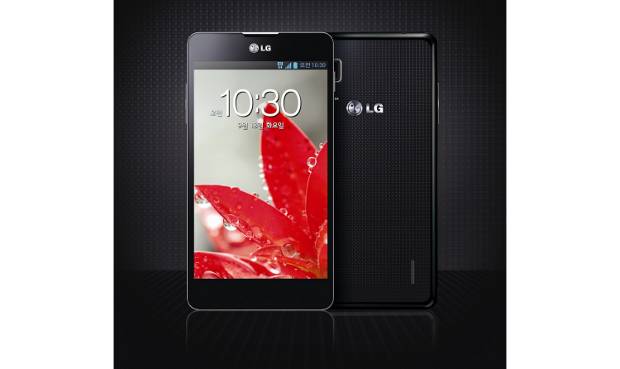 All three offer very solid specification, and while performance is important, at this level software is more important as it decides the performance of the hardware. So here is a comparison of all the three stalwarts.
Design
LG Optimus G is the slimmest among the three with 8.45mm thickness; Galaxy S3 is 8.6mm thick while HTC One X+ is 8.9mm thick. LG Optimus G is though the heaviest phone with a weight of 145 grams, while Samsung Galaxy S3 is lightest at 133 grams, HTC One X+ is only marginally heavy at 135 grams.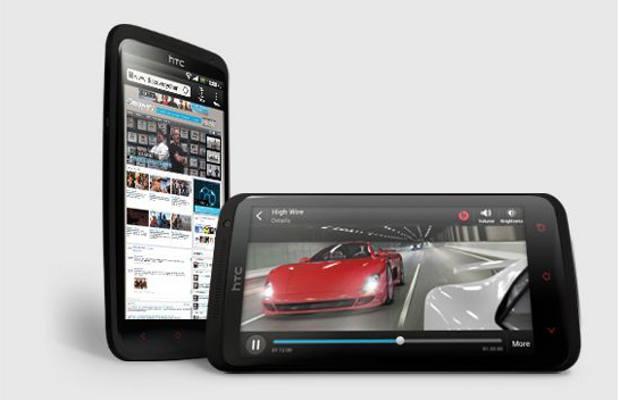 All three phones are around 70 mm wide, but Samsung Galaxy S3 is the tallest with 135 mm length; LG Optimus G measures 131 mm and HTC One X+ has 134 mm length. All in all well matched in terms of dimensions and weight and it can't be any reason for picking up one of these phones.
Display
The LG Optimus G E975 has a 4.7 inch display with 280 x 768 Pixels HD resolution. LG has used zero gap technology which offers wide angle viewing. The Korean brand has also covered the display with Gorilla Glass 2 which is sturdier and offers better scratch resistance than the original Gorilla glass.
HTC One X+ also has the same 4.7 inch display size with similar 1280 x 720 Pixels resolution. It is an IPS panel that provides good viewing angle while Gorilla Glass 2 gives protection from scratches. HTC has also added an Optical Lamination to the display to cut down on reflection offering better viewing in bright sunlight.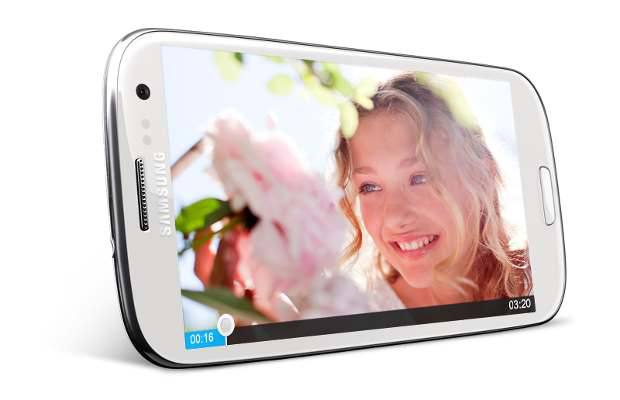 Samsung Galaxy S3 has a slightly bigger 4.8 inch AMOLED display with 720 x 1280 pixel resolution and is protected by Gorilla Glass 2 as well.
In real life, you will be hard pressed to tell the difference as to which is a better display.
Processor
LG Optimus G is based on quad-core 1.5 GHz Krait Qualcomm MDM9615/APQ8064 chipset. Coupled with 2 GB RAM, this processor offers stellar performance. However its rivals – HTC One X+ with Quad-core 1.7 GHz based on NVIDIA Tegra 3 AP37 and 1 GB RAM and Samsung Galaxy SIII with quad-core 1.4 GHz Cortex-A9 Exynos 4412 processor and 1 GB RAM- are gives an equally good performance. And while Quadrant, Linpack and Antutu benchmarks have all rated the Optimus G as the best, Antutu benchmark gives 19078 score to Optimus G compared to 16170 to HTC and 16301 to Samsung.
LG Optimus G clearly wins on the performance benchmark front, however in real life all three phone will offer stellar performance. But in terms of performance LG Optimus G is the clear winner.
Battery
LG Optimus G, HTC One X+ and Samsung Galaxy S3 all have a 2100 mAH battery. In most reviews, the Samsung Galaxy S3 seems to be the winner and LG and HTC both offer less battery life than the former.
Samsung claims 21 hour 40 minute talktime, LG claims only 15 hours talktime, while HTC claims even lesser 12 hours 45 minutes. In real life you will get good battery life with all the three, but Samsung will be better for sure.
Camera
Optimus G has a 13 megapixel camera while Samsung Galaxy S3 and HTC One X+ come with 8 megapixel camera. So is Optimus G a clear winner?
We will reserve our verdict till we test the camera ourselves (since there is no benchmark for that). However, according to international press, its 13 megapixel camera is better than Galaxy S3 and HTC One X+.
HTC One X+ camera has some real smart tricks up its sleeve life simultaneous recording of pictures and videos and Samsung Galaxy S3's ability to click several pictures with one click and then selecting the best of the lot. Optimus G also has a lot of camera customisation and features which we will talk about in detail in the OS and User interface segment in the end.
Operating System and user interface
All three phones are based on Android Jelly Bean operating system but are heavily modified with additional features and these are one of the more important reasons that make these phones so special.
LG Optimus G comes with heavy customisation that starts from the lock screen itself, you have a magnifying effect with the unlock circles. Another unique feature in the phone is the QSlide which allows you to overlay two apps over one another with customisable transparency. So in case you are watching a video, you can decrease the transparency of the video to see an incoming massage. You can also reply to do other things before making the video opaque again. You can also zoom in to a video or any other screen. There is also a Quick Memo which allows you to take note on any screen simply by pressing both volume buttons at the same time and a popup menu appears with a pen and other options including sharing.
Even the camera app has a lot of customisation and offers a full range of settings. You'll find HDR, panorama and burst modes, plus features like "Time Catch Shot" (which buffers pictures in the background and stores five images centered around the time when you press the shutter button) and "Cheese Shutter" (which takes a shot when you say the word "cheese" or "whiskey").
The Application link feature in Optimus G, which is accessible from the Alarm Clock, launches a preset application of your choice when the alarm goes off. You can choose from Calendar, Email, music, tasks or weather. It would be cool to be able to add any app you want to this list. You also have Icon Personalizer which allows you to personalise any app icon even using your own photo to customise your icons. You also get a new Keyboard app which offers symbols as well as letter on the same button, to get the symbols you just press and hold a button.
However LG is not alone, Samsung has done a good job with its Galaxy S3. It features S Voice, which is similar to SIRI of iPhone and you can speak commands that lets you Snooze an Alarm, Answer your phone (or reject a call), turn your music up (or down), and even tell the camera when to shoot.
Social Tag allows you to link the faces in your photo album with their social media streams. Another unique feature is the Direct Call, which allows you to directly lift your phone to your ear and 'Direct call' will dial their number. When you are messaging someone and decide to call them instead this feature is most useful, so that you don't need to go through the call logs or contacts.
Smart stay allows phone to keep the screen on if the front camera identifies your eyes are looking at the display. With the Smart alert feature your phone will vibrate to notify missed statuses when picked up after being idle.
With the new S Beam, the Galaxy S3 expands upon Android Beam, allowing a 1 GB movie file to be shared just three minutes and a 10 MB music file within two seconds by simply touching another Galaxy S3 phone, even without a WiFi or data connection. With the AllShare Cast you can wirelessly connect your Galaxy S3 to your television to immediately transfer smartphone content to a larger display even use your phone's buttons as a controller with gestures.
Its AllShare Play lets you share any forms of files between Galaxy S3 and your tablet, PC, and televisions instantly regardless of the distance between the devices. The Group Cast feature allows you to share your screen among multiple friends on the same WiFi network.
The Pop up play feature allows you to play a video anywhere on your screen while simultaneously running other tasks.
The Burst shot function lets you instantly captures 20 continuous shots with the 8 megapixel camera, and the Best photo feature selects the best of eight photographs for you.
The Buddy photo share feature allows photos to be easily and simultaneously shared with all your friends pictured in an image directly from the camera or the photo gallery.
HTC One X+ comes with Beats Audio for music enhancements. It has several camera enhancements like ability to activate camera instantly from the lock screen itself or when it goes to sleep by merely touch the power button, with a feature called VideoPic. You can snap a picture while you're shooting video or even snap pictures from previously recorded videos. One X+'s camera can also capture 20 consecutive shots or by merely tapping the screen (or shutter button), you can take three shots of your subject at different exposures and combine them into a nice, evenly exposed photo.
It groups images based on location or time of the picture. Similar to Samsung Galaxy S3, you can use HTC Media Link HD to wirelessly share your media from HTC One X+ to your HD TV. You also get Dropbox integration and as usual you have HTC Sense enhancements like better social integration, smart dial and others.
Then there is HTC Car app, which allows you to keep yourself entertained while finding your way on the road. You can use turn-by-turn navigation, browse maps, take calls, and listen to music or Internet radio.
HTC has also ensured that a website is re-laid to fit the screen automatically instead of users needing to pan left or right to see the content. It also supports caching of webpage for offline viewing.
All three phones have a lot of customisation and they have all done very well in that. However, it all depends on what features you like. But LG Optimus G is the freshest attempt and there are quite a few interesting tweaks that add to the usability, but Samsung has equally compelling case for itself and even HTC has a very good overall interface but doesn't get a very clear advantage over stock Android Jelly Bean.
Price
While Samsung Galaxy S3 is the cheapest among the three as it has been in the market for quite long, but the price difference with LG is not much. LG Optimus G priced at Rs 30,990 and Samsung Galaxy S3 is retailing at Rs 29,500. HTC One X+ however looks overpriced at Rs 34,700.
Verdict
Given that there is no distinct advantage with HTC One X+, we are continuing it as out of race for consumer bucks. LG Optimus G – being the latest phone with better camera, performance, similar price as Galaxy S3 and very useful customisation to the user interface – is the phone to go for. However Samsung Galaxy S3 being a more popular device with proven credentials is something that a safe buyer should look at.
We have already reviewed the Samsung Galaxy S3 which you can read here, we are yet to review the One X+. We are still waiting for Optimus G and should be getting it soon so keep reading The Mobile Indian.