The smartphone revolution led many to replace their cameras with smartphones simply because the portability and readiness of usability the later offers.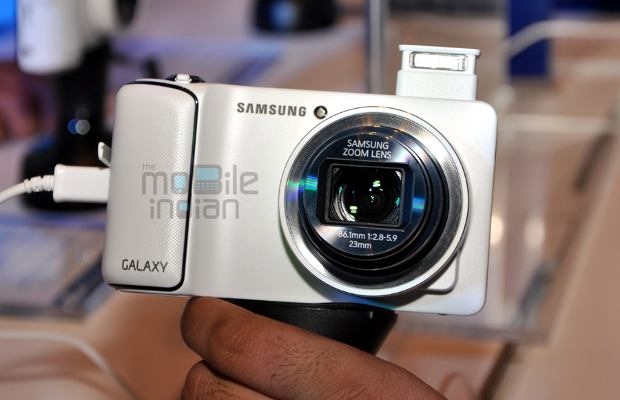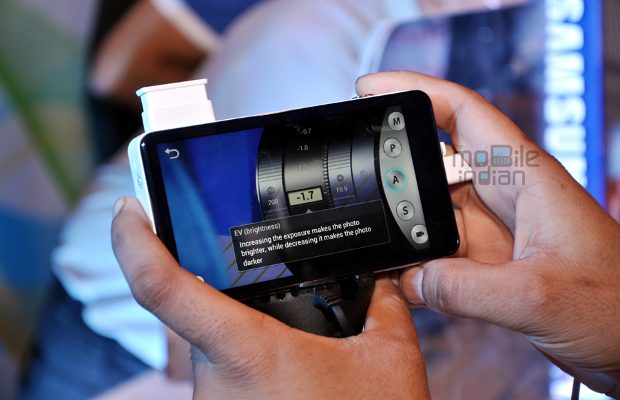 But now, Samsung has introduced a new product that primarily is a camera but offers functionality of a smartphone!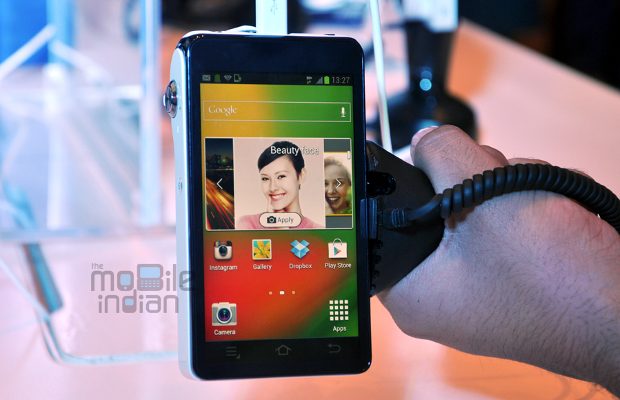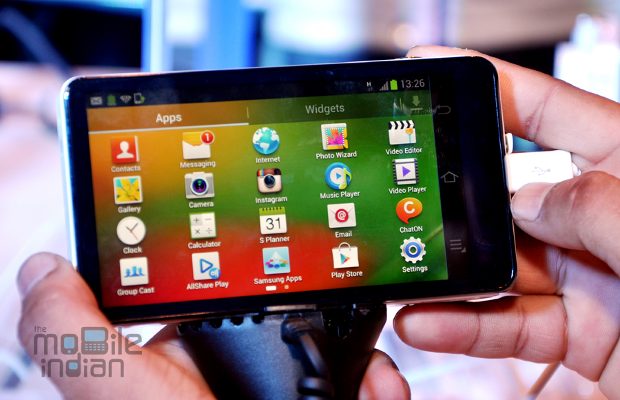 Called as the Samsung Galaxy Camera GC 100, it is actually a hybrid device that combines the functionalities of both – a digital camera with that of a smartphone – but without the calling functionality.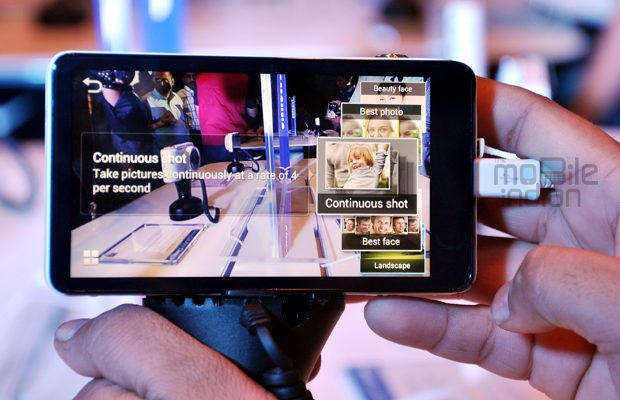 The Samsung Galaxy Camera was launched on Friday at an event in Delhi where we got a chance to get hands on with the device and here is how the Galaxy Camera has been in its first impressions.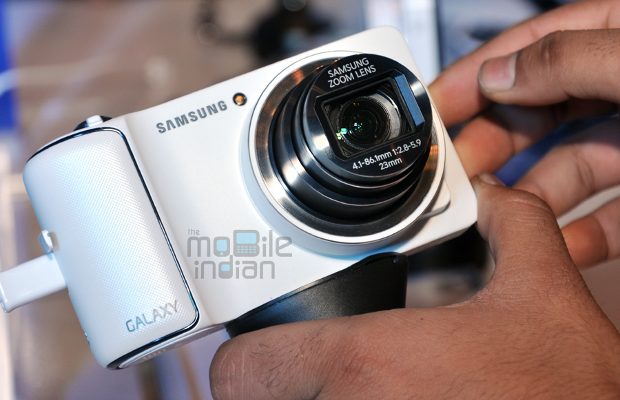 To be honest, its design seems to be a compromise between slimness and utility but Samsung has managed to do it brilliantly. The sleek body and clean white colour adds to the appeal while its big 4.8 inch display certainly enhances its utility. The screen has been made using the Corning Gorilla Glass 2 technology that provides protection from the usual scratches.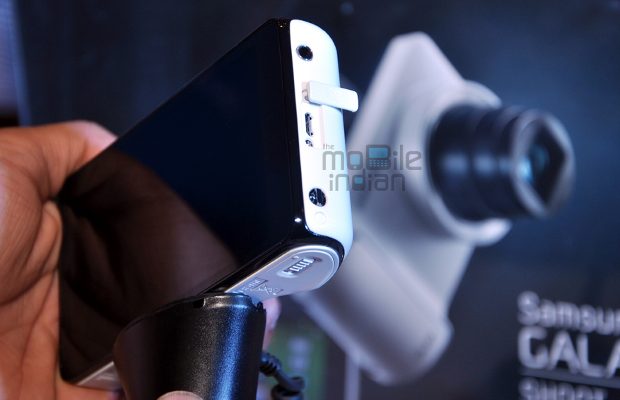 The 16.3 megapixel camera bearing Samsung Galaxy Camera is a full-fledged camera that comes with a 23mm lens and it supports smile and face detection as well. It offers 21x super long zoom as well.


The Samsung Galaxy Camera allows users to do all the editing and much more in terms of imaging and enhancement on the device itself. Users can simply click pictures, edit them with the help of software applications available on Android platform and immediately share them with friends and family with the sue of social media and cloud service like Dropbox, Facebook, Twitter, Instagram etc.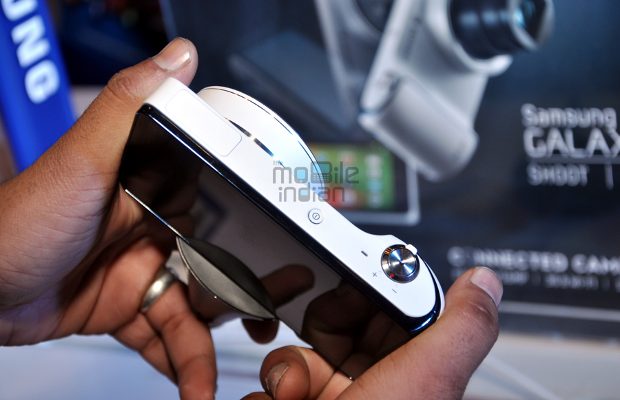 Samsung has packed its very own quad-core 1.4 GHz Exynos 4412 mobile processor with Mali-400MP graphics chip in the camera that gives it all the muscle to take on may tasks that you would normally do on a post processing system for images. Along with that the inclusion of Android Jelly bean 4.1.1 multiplies its abilities.
###PAGE###
Though it cannot be used for voice based callings but one can certainly use it for VoIP communications using services like Viber and Skype to call up they dear ones on the go.


There is a 1 GB of RAM for smooth operations and for connectivity, the Samsung Galaxy Camera relies on 3G, WiFi and Bluetooth which by far are the most features users would expect and to play stuff on big screen users can hook the device using DLNA and enjoy content display wirelessly over bigger screens.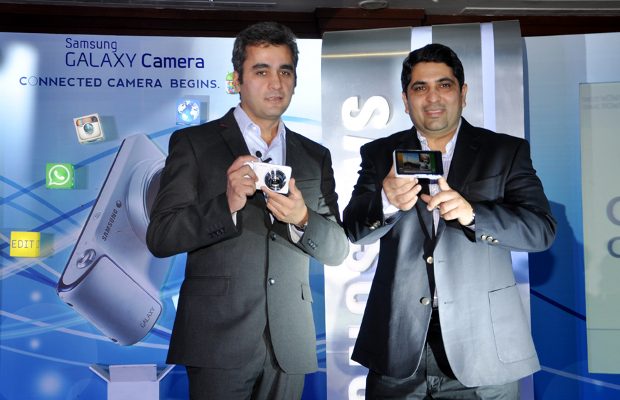 The Galaxy Camera packs 1650 mAh battery that is claimed to have been offering a battery life of 4.5 hours but snapping with the use of flash will reduce the usage time certainly. That is why Samsung has included a secondary battery as a part of inaugural bundle.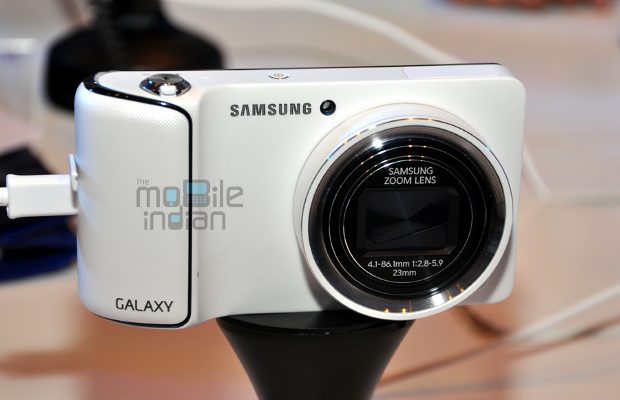 All in all, the Samsung Galaxy Camera is a unique new concept which offers great utility apart from being a good camera.