The much anticipated Grand Theft Auto – Vice City racing game is set to arrive for the Google Android and Apple iOS devices on December 6 this year. Rockstar, the maker of the game, finally revealed the date to lure the GTA fans to be ready and make some space on their mobile phones.
The GTA Vice City game will be available on the same day for the both Android and iOS devices along with the GTA Vice City 10th Anniversary Edition for other gaming platforms.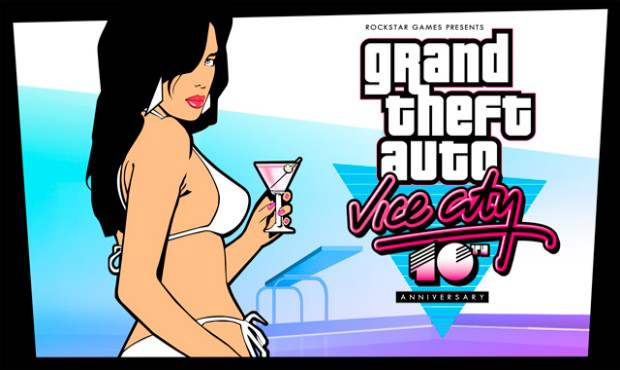 Rockstar Games has worked hard to make the GTA Vice City deliver full mobile gaming experience with several enhancements to the game. The game promises rich and high-resolution graphics that support the Apple Retina display bearing iOS devices. While on the Android side, the game has developed to support select single-core processor bearing smartphones and tablets.
The GTA Vice City is one of the most popular games from the last decade and packs hours of fun. Packing action and adventure, the GTA Vice City is an open-world game – means you can move around freely in the Miami Vice City. Player gets to play as the Tommy Vercetti, just out from prison to set his foot in the fictional Vice City.
The list of Apple iOS devices supporting the game includes iPad (2/3/4), iPhone 4/4S/5 and iPod touch (4th and 5th Generation).
Meanwhile the list of Android Phones supporting the game includes Motorola Razr, Razr Maxx, Razr Maxx HD, Motorola Atrix, Motorola Photon, Motorola Droid Bionic, HTC Rezound, HTC One X, HTC One S, HTC Evo 3D, HTC Sensation, HTC Droid Incredible 2, Samsung Galaxy Nexus, Samsung Nexus S, Samsung Galaxy Note 1 & 2, Samsung S2, Samsung Galaxy R, Sony Xperia Play, Sony Xperia S, P, T & TL, Sony Walkman Z Series Media Player, Samsung Galaxy S2, Samsung Galaxy S3 and Google Nexus 4.
Also the Android Tablets that support GTA Vice City includes Acer Iconia, Asus Eee Pad Transformer, Asus Eee Pad Transformer Prime, LG Optimus Pad, Medion Lifetab, Motorola Xoom, Samsung Galaxy Tab 8.9 / 10.1, Samsung Galaxy Tab 2, Samsung Galaxy Note 10.1, Sony Tablet S, Sony Tablet P, Toshiba Thrive, HTC Flyer, Google Nexus 7 and Google Nexus 10.