After the success of Asus manufactured Nexus 7, Google is now reportedly planning to bring yet another Google Experience Device with Android running on it. The tablet, purportedly named as Nexus 10, is being manufactured by Samsung, said a Japanese Blog.
The blog claimed this by citing an image which has been uploaded on Picasa Web service. This image, the blog said, has been taken from a device carrying a mode name Nexus 10 with a 5 megapixel camera.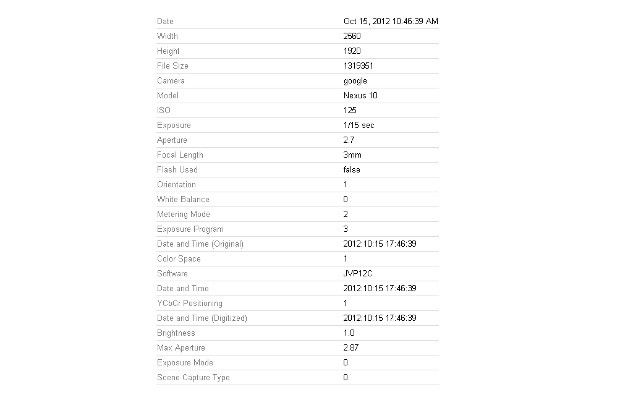 Google Experience Devices are basically carries no third party customisations and runs in vanilla version. This year Google is said to be bringing more than one Nexus device by year end.
The EXIF data of the image uploaded at Picasa cites the name of the device as Nexus 10 and the image has been taken using 5 megapixel camera. The Nexus 10 is expected to carry 10-inch full HD display supporting 2560×1920 pixel resolution. That makes the screen carry 299 pixel per inch density. This tablet is expected to use the Samsung Exynos 4 Quad 5250 mobile processor. Earlier today, Samsung announced a Chromebook that carries the same Exynos 5250 mobile processor.
Google-Samsung alliance developed Nexus 10 tablet is expected to be launched early next year and might carry slightly different version of software than the one available now. Hopefully this tablet will be available in 3G and 4G LTE models from the day it launches.