Google has released a new update of the Android Gmail app to improve the security aspect of the app while keeping the performance intact. Last month also, the internet giant had added features such as priority email, and labels to the mobile app.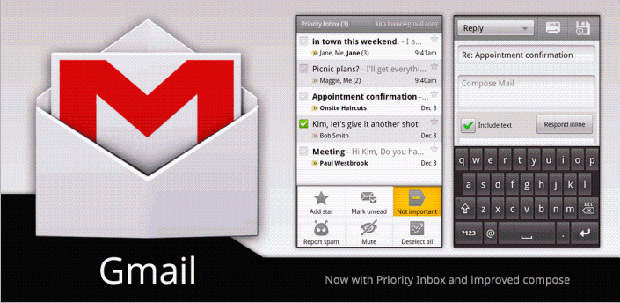 However, the update does not talk much about the security risks in the app that it tries to fix. Google's Android has been always surrounded by security risks and vulnerabilities in the past as well and Google does not want to go wrong with their own native application.
Nonetheless the application update has already been rolled out in several countries including India. Android users usually would get a notification asking them to update the app. If you have not received the prompt till now then not to worry as the update can also be installed manually by visiting the My Applications tab in the Android Market. Alternatively users can also visit the following link to locate the update and install on the device.