Google has released new app, called Field Trip, which works like a virtual tour guide for the Android based devices. The Field Trip app offers information about the places and things around the user's current location. Optimised for the smartphones only, the Field Trip app offers the users to select and subscribe from the different information feeds categories such as historic places and events, lifestyle, food, drinks and fun, cool and unique, and so on.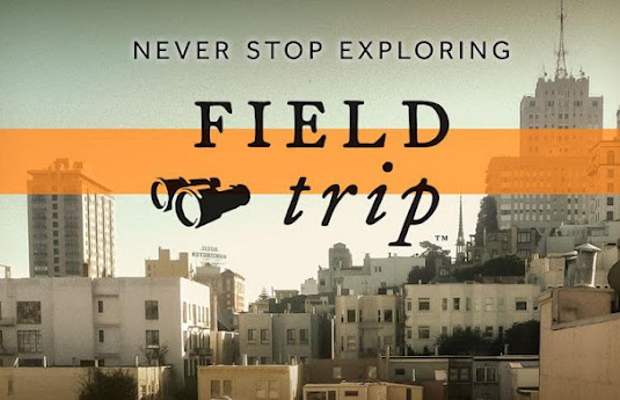 The Field Trip apps pulls data from several online listing services and maps it around the user's location. At this moment, Field Trip app is available only for Android devices while its iOS version is in development.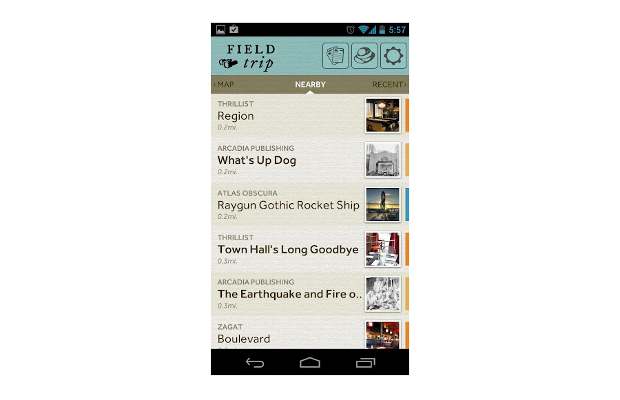 The Field Trip app pulls in data from online services like Thrillist, Food Network, Zagat and Eater for places to enjoy wine and dine. US based company, Arcadia will help with the historical information about the different places and add bit of local lore to it. Similarly, more service providers will offer great variety of information for the users to check out what's new and happening around his/her location.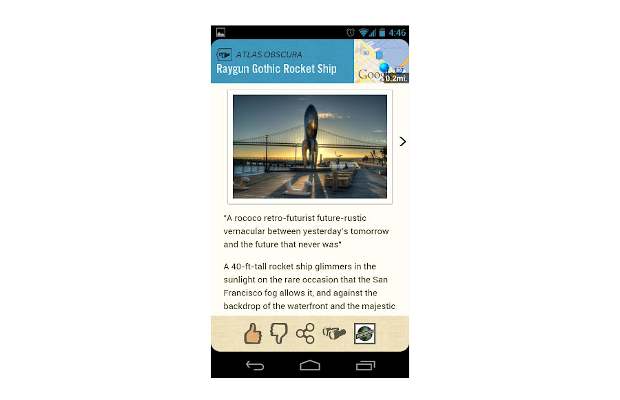 The app requires active GPS connection and keeps running in the background to determine your location. When the user is on the move, it pushes notifications about the places worth checking out around.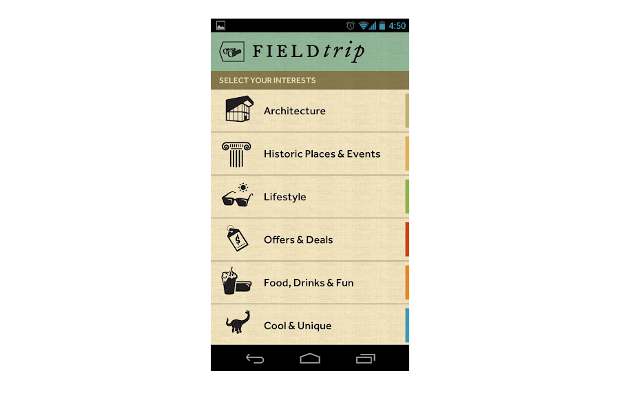 At this moment, the Field Trip works only for the US region. If there are enough location and local information providing services out there in India, maybe we shall get to enjoy it over here too. You won't have to waste your time sitting in the park and you can learn more about the local areas and places in any city.
Try out the Field Trip app from the Google Play Store.