Google Drive, which was expected to arrive in early April, will be launched as early as next week, . The Next Web has reported.
As reported by The Mobile Indian earlier, the Google Drive service will come with 5 GB Free storage for Windows, Mac, Android, and iOS platforms.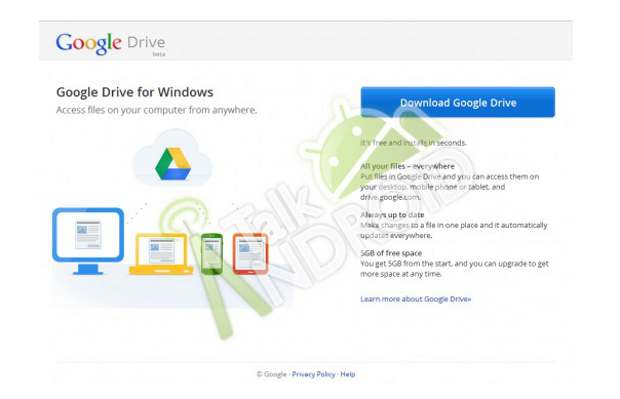 TalkDroid managed to get a screenshot of Google Drive's home page and also found out that this Cloud Servers based product will arrive with 5 GB worth free storage.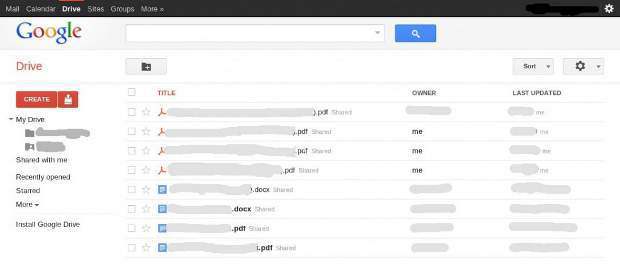 It is quite possible that the Google Drive might launch first in Beta state and accommodate users on Invite-only basis. Do note that every new Google service meant for public usage arrives on invite-only basis and then gets hammered heavily for disseminating the invites. Google+ or Google Plus is a classic example of the same. Google may limit the number of invites and people that can sign up initially. So if you receive early invite to Google Drive, consider yourself lucky.
Once the user has set it up using Google Account, all files uploaded can be accessed anywhere through -http://drive.google.com or Apps meant for desktops, mobile phones and tablets.
Google Drive service is indeed similar to the existing DropBox storage service but of course with tight integration with Google Docs and other Google services. Unlike Dropbox, the Google Drive will launch with 5 GB free storage. From the leaked screenshots, we can infer that its web interface will resemble the current Gmail web interface.