Google has pushed a new update for its Play Music app to include bandwidth control settings for minimising the data usage without affecting the user experience. Google Play Music app v5.0.1052J has been pushed to the existing Google Play Music app users.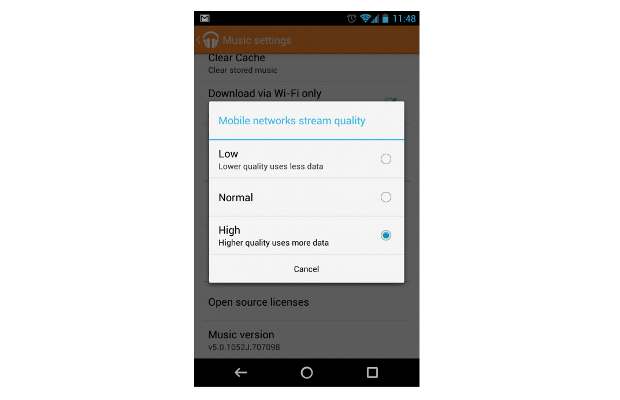 Google has also improved the music management on the device and made it much faster. With the new update, users can now set data bandwidth options – Low, Medium and High. This setting is basically meant for the quality of music to be streamed and accordingly it will be using the data. So the bitrate of the songs being streamed will be low at the Low settings and higher at the High setting.
The app update promises lesser data usage throughout the app and even the quality of music search has been improved. Several other fixes are incorporated in the Google Play Music update.