Google has pushed out a significant update for its Google Play Music player app for Android. The new Google Play Music app update brings user interface refresh that mostly changes the navigation along with transport controls. Google has added new thumbs up button to the Now Playing widget.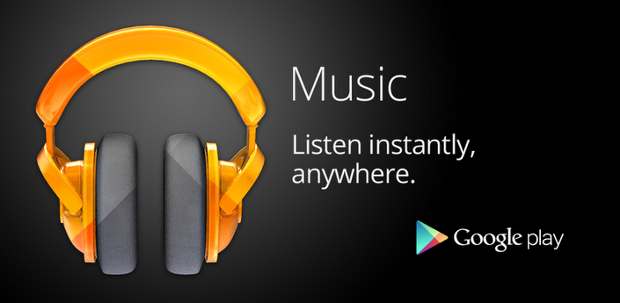 Google has spruced up the user interface of the Play Music app which is basically the native music player for the Android devices. The navigation has been tweaked and the action now gets the transport controls.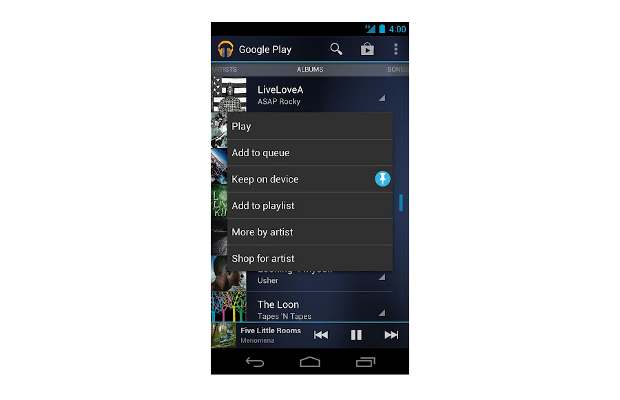 The new update for the Google Play Music now allows user to queue songs to be played next from the media library. That is a big feature for not everyone would like to playlist every single time and not use shuffle. Not only that, you can also re-order your currently playing music list as per your choice.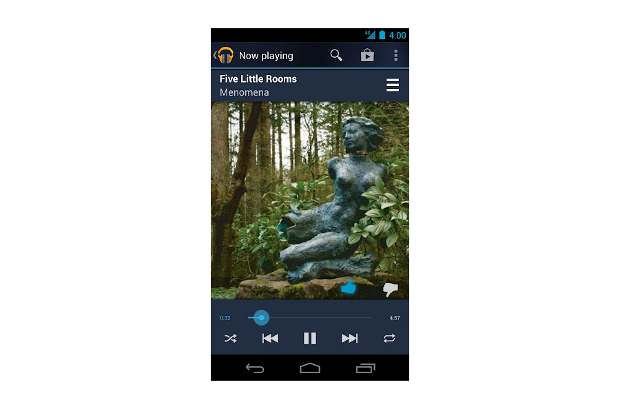 The album art preview is much larger and appears large even on the 'Recent' tab that shows last played songs. The artwork for the Playlist comprises from the art of the songs listed in the playlist.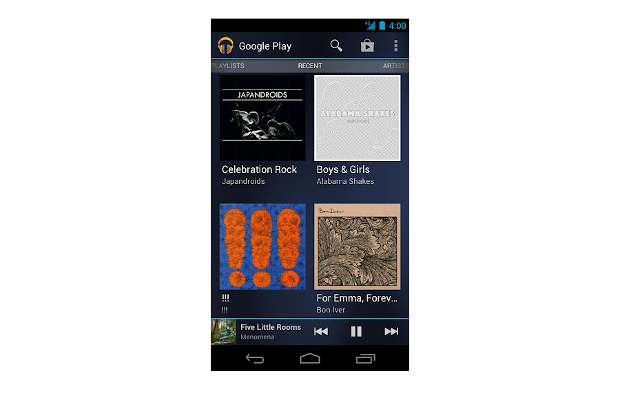 Google Play Music is the native music player which also support lossless music playback and also pulls in the free music if you had signed up for Google Music beta. The Google Play Music app requires Android 2.2 Froyo and higher versions.
Google Play Music app is available for India but you will not be able to purchase music as yet. To get the latest version of Google Play Music app, visit Google Play store.