Google announced the new Play Games service at the Google I/O Conference earlier this year in May. With the new Google Play Games, users will be able to save their games in their respective storage accounts powered by cloud servers. This interesting service driven app has been finally made available for the Android devices. Get the new Google Play Games app from the Google Play store.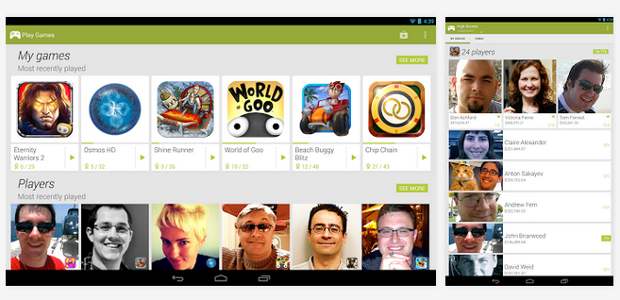 Google's new Play Games app arrives to bring in the Android platform gamers at one place. This app is the new way for the users to discover new games, keep a track of their achievements in the games, and enjoy multiplayer gaming with friends.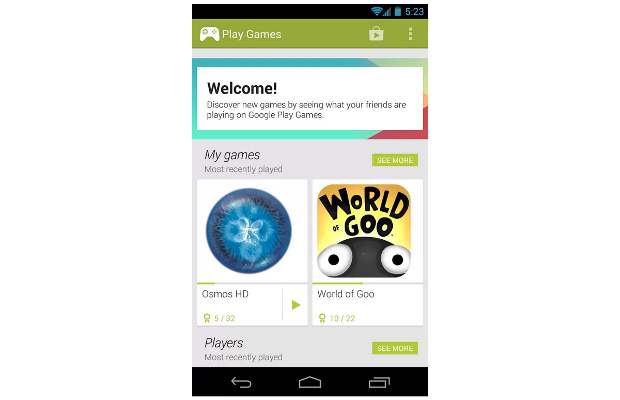 The game developers will implement "Account" feature that will let the users save their game progress in that respective cloud storage. No need to start the game all over again and one can always resume where left off. Multiplayer games will now be able to make the best of this app to deliver live asynchronous gaming experience.
So here's another Play Games app just like the Play Music app from Android. Still the games would be accessible from the Google Play Store but the Play Games would be an app dedicated for everything mobile gaming. The Play Games app also supports tablets so those users are not left out.