Google recently announced this year's flagship devices, the Pixel 2 and Pixel 2 XL. The company has now introduced a new app, which hints a new feature on its latest flagship devices.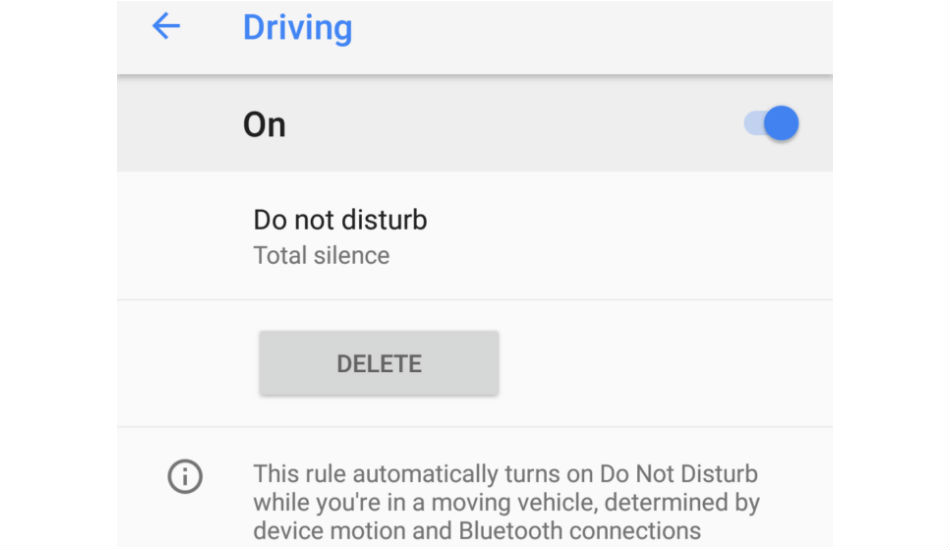 According to a report by Android Police, the latest app called Pixel Ambient Services will probably come with an automatic setting to switch to Do Not Disturb mode when a user is driving. The report further adds that there is a driving settings screen as part of this services app and when turned on, it will activate Do Not Disturb whenever a user is driving.
The report says that the service will use Bluetooth and device motion to determine when to activate the feature. However, it is still not clear whether it can tell a difference between a passenger and a driver. There will be a toggle, so one can turn it off if he/she didn't like it.
You might also like this:
This is not the first time we are hearing about this feature. Apple and Samsung have already launched their own do not disturb services, which sends an automatic reply to people who call or text to let them know that the user is driving. However, it is still not clear whether the new feature in Pixel 2 and Pixel 2 XL does the same thing or not.