Just when the world was settling with the idea of a foldable phone, Google has now filed for a patent that shows a foldable phone with multiple pages. While the idea behind how Google's foldable device open looks similar to that of Samsung's Galaxy Fold, the Google device just gives us a glimpse of what smartbooks would look like in the future.
Discovered by LetsGoDIgital, the patent shows a book-style phone that opens and closes like the Galaxy Fold, but with more that one displays on the inside. As a book, the patent revealed a hinge where multiple screens will be hooked like pages in a book.
While the outer portion of the 'smart book' is expected to come with regular non-flexible displays, Google is considering to use flexible screens on the inside as the multiple pages.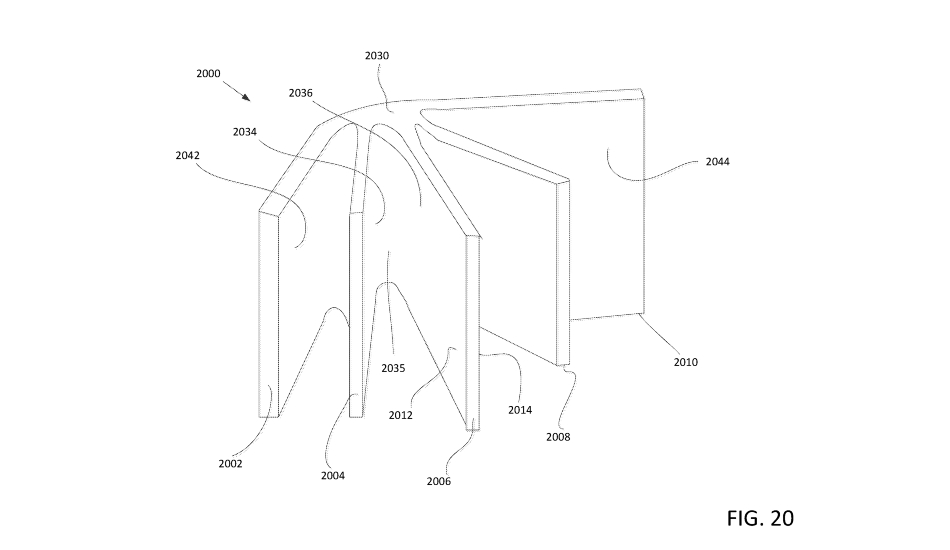 The hinged spine is also something Google plans to add the hardware components of the device to which will otherwise be positioned at the back of a regular smartphone. The spine will house standard hardware like the processor, hard drive, RAM and the battery which will be crucial in the functioning of the device.
The patent also reveals the idea of rolling through pages when the device is opened. Users will have the ability to be displayed content on one screen which will continue on to the next panel even after flipping a page.
Google's patent was submitted at the World Intellectual Property Office (WIPO) in late 2018. However, it's not clear whether such a patent will ever come to fruition any time soon since such a device will be unlikely to come with any practical use since it'll be thicker than most smartphones of today.
If Google does live up to making this true though, there's a chance that this foldable smart book will be a thing for educational institutions and enterprises. The patent also confirms that Google indeed has plans for a foldable smartphone after the company admitted that works on a foldable Pixel device were in progress.