When it comes to buying a Google-branded smartphone, the camera is the one department it's always sold the most for and rightly so. During the launch event of the Pixel 3 and 3 XL, Google teased a new Night Sight mode for low light smartphone photography promising large improvements in image quality and reduction in noise when clicking subjects under the night sky.
Google is now finally rolling out the Night Sight mode to the Pixel 3, 3 XL, Pixel 2, Pixel 2 XL, Pixel and Pixel XL smartphones as an update to the Google Camera app on the Play Store. With a combination of machine learning and computational photography, Night Sight offers a huge improvement in low light performance and is similar to how Night mode works on Huawei phones.
Night Sight takes multiple long exposure pictures and stacks these frames together in a single picture. When stacking all the picture, the camera app removes frames where the hand was shaken and corrects the shutter speeds as well. The duration of the Night Sight mode is cut short when the camera detects if pictures are being clicked with just your hand. The app will allow longer duration and longer exposures when the phone is held together by a tripod which will also result in minimal noise.
The Night Sight mode uses Pixel Visual Core and Google's HDR+ mode but in such a way that it improves the signal-to-noise ratio in dimly lit conditions. The interface also solves the auto white balance by exposing the image and combining as much as 15 frames and stitching it onto a single picture. Google says that pictures clicked with Night Sight are equivalent to a 5-second leg exposure on a professional camera.
During low light scenarios, the Google Camera app on all these Pixel phones will suggest clicking pictures through the Night Sight option at the bottom of the screen. The mode works best on the Pixel 3 since it has optical image stabilisation. The Pixel and Pixel 2 devices use shorter exposures to avoid shaky images due to lack of any stabilisation.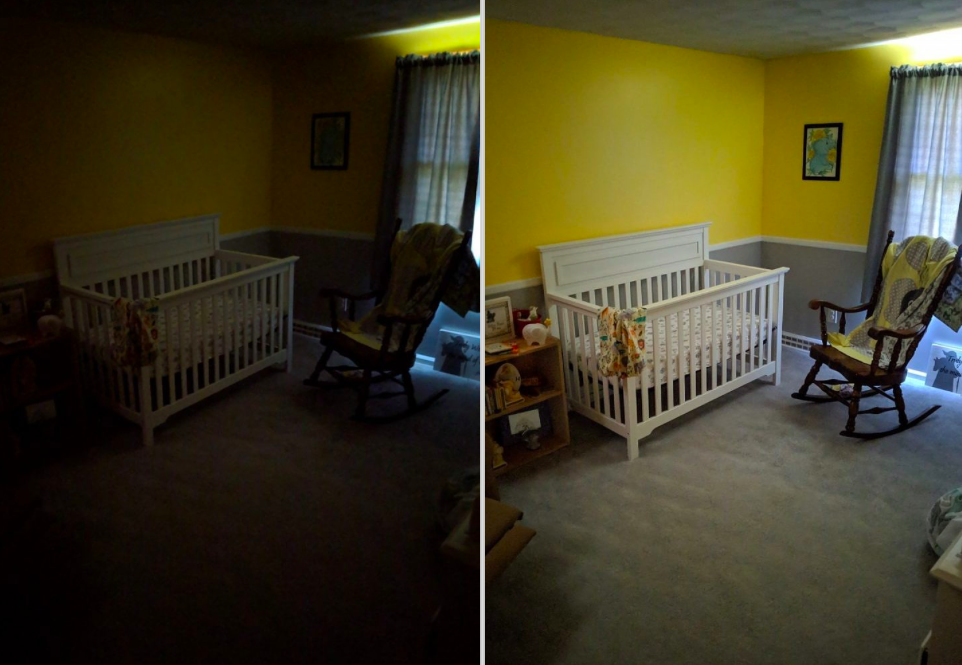 The Night Sight feature is coming to all Pixel line of Google phones including the original Pixel, Pixel XL, Pixel 2, Pixel 2 XL, Pixel 3 and Pixel 3 XL through an update to the Google Camera app on the Play Store. The feature can be selected manually by opening the Camera app and swiping to the "More" section and selecting "Night".