Google has issued a minor upgrade for its Nexus 7 tablet that was launched in India some time back. As per Google, the new JSS15Q upgrade will be made available over the air for most countries but different mediums might be chosen in many regions.
Many users had complained about touchscreen related issues especially pertaining to the multi touch system in the Nexus 7 and the new upgrade claims to fix the same in the tablet.
Also the update would provide a fix for the GPS issue in the Nexus 7.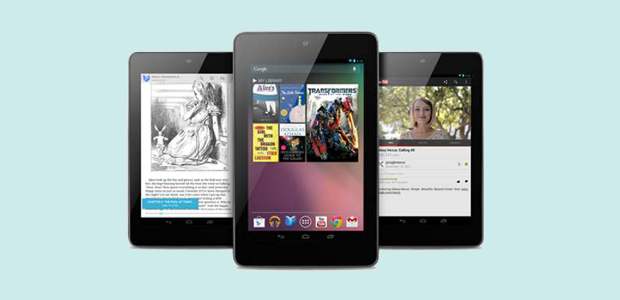 Announcing the roll out of the update, Google in its official forum said, "There is a new over-the-air update for Nexus 7 rolling out now that addresses the GPS issue discussed here. We look forward to hearing feedback about your GPS experience after you've received the update."
The upgrade has already made its way to several countries and if you have not yet received it then keep checking as it will come to your device pretty soon.
The Google Nexus 7 comes with a 1.3 GHz quad core Tegra 3 processor with a GeForce 12 core graphics processor, 1 GB of RAM, 1280 x 800 pixel IPS 7 inch display, Near Field Communication (NFC) capabilities and nine hours battery backup consisting of continuous video playback.