Google has extended its Flight Search service to the mobile platform. That means now users can search for the flights from their mobile web browser which indeed is great news for frequent travelers. Not only that, users will also offer travel related deals. Sadly, this is just another mobile web browser based feature for the users on the move. Hopefully it would become a part of the official Google Search App for the mobile phones.
Google Search engineers have managed to bring almost all features of the desktop version of Flight Search to the mobile platform. Despite of the limited capabilities of the mobile web browsers, it loads the Flight Search results instantly so that the user gets to know about the latest flight status.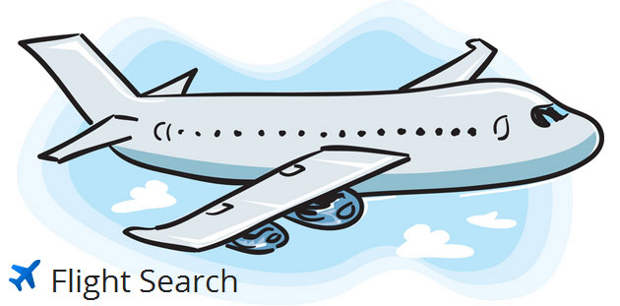 While the users search through places on the map, they can also see the ticket prices for the flights. These choices can further be filtered by price, airline and even flight duration.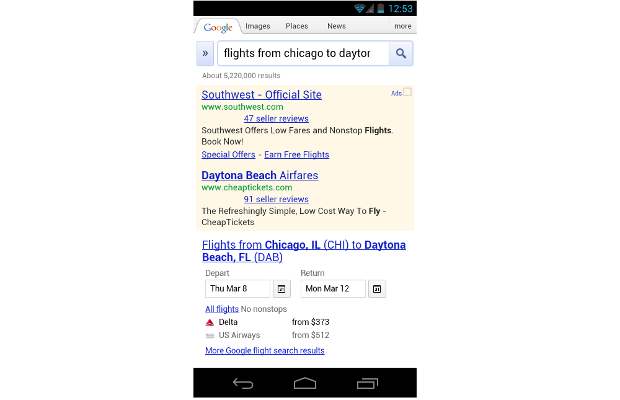 Apart from getting the flights timings and best prices to travel, the Flight Search for mobile also shows the best time to travel in a Calendar view with lowest prices marked on the relevant dates.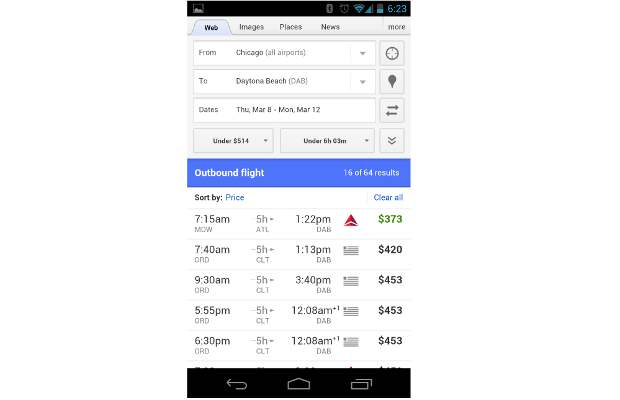 The Flight Search for mobile phones is accessible through the specific URL – http://www.google.com/flights .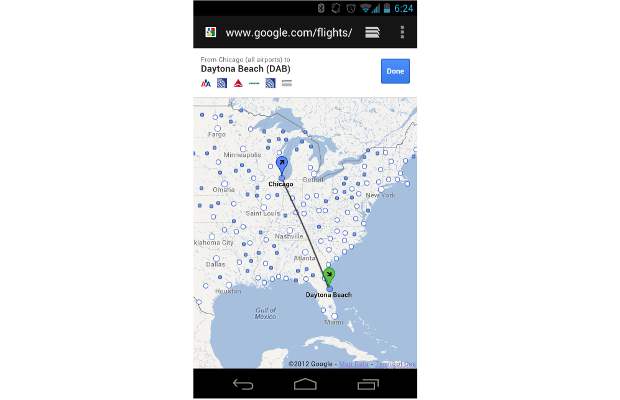 At this moment, the new Flight Search features are available only for the Android and iOS devices.