Google is planning to load its Maps application with a bunch of new features including multiple destination option, according to the Google Latlong blog. The new Google Maps application now allows users to check their hotel reservations, flight and restaurant address on the computer and get those quickly on Google Android apps – Search and Apps. Google Maps will also show some of the upcoming events related to music avenues. Google is currently experimenting with these features for the US region only.
Google Maps has been offering multi-layer features one step at a time. The Mobile Indian reported about Google adding real-time incident reporting as one of the features powered by the Google acquired Waze service. Now Google has added capability to add multiple destinations while planning route using the Google Maps service on the desktop. The multiple destinations supports driving, walking and biking routes. It is obvious that the same feature would soon get baked into the Google Maps app for Android and iOS platforms.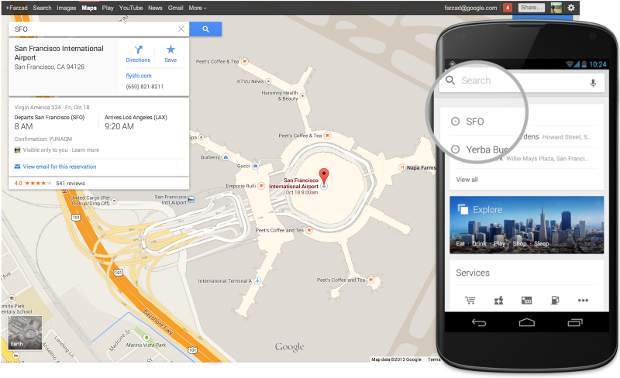 Hotels, flights and restaurants searched on Google Maps will automatically get synced to the Google Maps app on the Android platform. Though these features are limited only to the US region for the time being, Google might make them available in the future.
Multiple Destinations feature in Google Maps makes so much sense for the frequent commuters and travel enthusiasts who wish to share their travel plans with others.