With Android 10, Google added its set of parental tools called Family Link right inside the settings app of phones for easier access. In the update to the feature, Family Link is now getting two new features – per-app time limits and bonus time for more screen time on phones.
Per-app time limits will come in handy to curb a child's playing, gaming or entertainment period. The feature will allow parents give time limits on every app they choose to give access to the child so that the children will be able to focus more on educational apps like Google Bolo and Duolingo. With the new per-app limits, parents will be able to limit how long an app can be used on their child's device instead of a basic screen limit.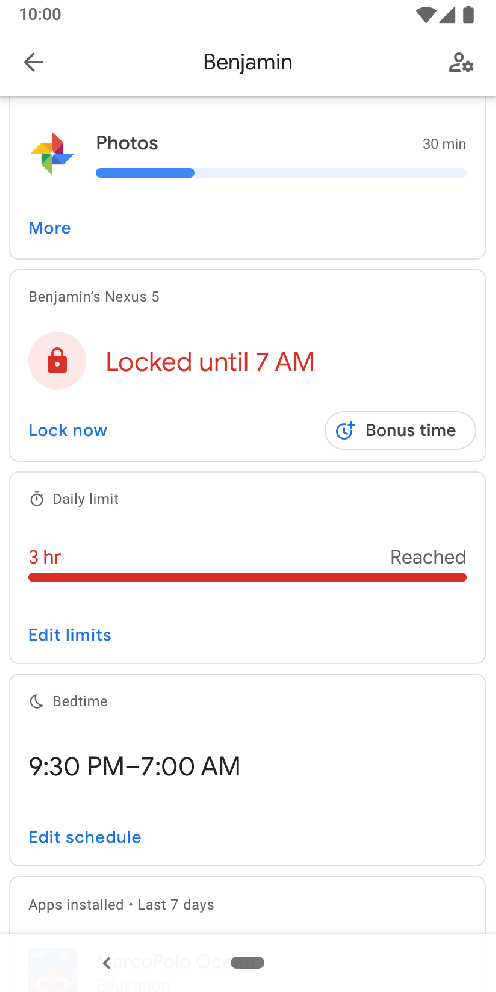 Another new feature coming to Family Link is "Bonus Time". Bonus Time allows parents to give additional screen usage, even past their limit or bedtime. The child's profile will then get a button to add time by 5-minute increments.
The update is rolling out to Family Link service on Android or iOS app. The service supports cross-platform compatibility, meaning parents will be able to use Family Link on iOS or Android while the child could be using an Android or Chrome device.