With mushrooming educational tablets, Google has now turned its head towards a new kind of online service, called Google Play for Education, for both students and teachers.
As stated by the online giant, the Google Play for Education will be an extension of the Google Play Store, aimed at schools, which can preserve content in digital format, make bulk purchase and instant distribution to students' Android tablets for educational apps, books and videos.
Google has already stated accepting applications from developers who can use the Google Play Developer Console to mark apps for inclusion in the new service; they can submit either an existing app or a new one. The apps will be evaluated by a third-party network of educators who will grade these applications, assign appropriate subject, and common core standards metadata, while evaluating whether they meet the Google Play for Education criteria for classroom use.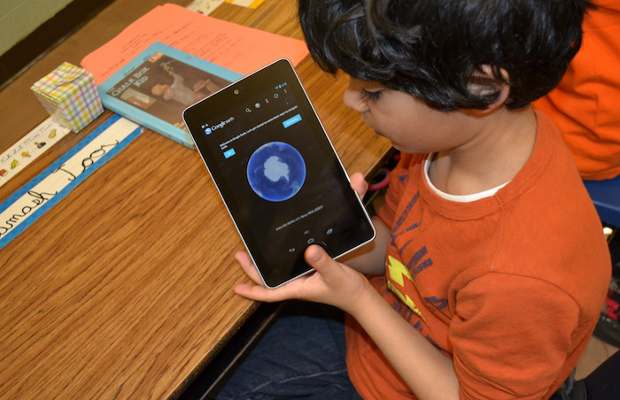 There are many educational applications already available in Google Play store. However these are not graded properly and with this new service, finding them will be easier. The service will also encourage developers to develop for this emerging sector as there will be better visibility for these kind of applications which otherwise never reach No 1 spot in the Google Play thanks to popularity of Gaming, Social Networking and other applications. Moreover since Google Play for Education will allow bulk purchase of apps by schools, the economic case for such applications will improve drastically.
HCL, Micromax, Government of India (with Aakash) and many other small brands have been selling tablets in the name of educational tool. They have also been offering course materials; there are even market places like Vriti where you can buy educational content. However these do not offer much educational content.
Looking at Google's track record in creating services we expect the new Google Play for Education to have a wide variety of applications with content from across the world offering huge variety both free and paid and will truly bring the content that has been missing.
Google Play for Education is planned to be launched around September in USA. Since Google is required to consult educators of respective countries before launching the service, Google might take a bit more time to launch the service elsewhere including India. But considering the huge demand in India for educational content and the spurt of educational tablets in India, Google is sure to bring this service to the sub-continent.
Google Play is an application and content store for Android based devices, currently Google offers free and paid applications, games, movies, music, and even Android devices.