Google has surprised everyone by making the Chrome web browser available for the iOS based devices through Apple App Store. Now Google Chrome also joins the race of the third party web browser in the Apple App Store and brings new user experience.
The availability of the Google Chrome web browser for iPhone and iPad was announced at the on-going Google I/O conference in San Francisco, US.
Google Chrome web browser now arrives for its rival platform – iOS. Available for the iOS 4.3 or higher running devices, the Google Chrome is not exactly like the one available for the Android platform.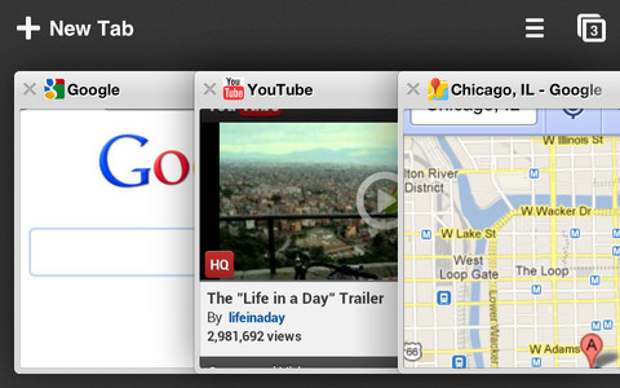 The Chrome for iOS uses Apple's older engine UIWebView for rendering and as JavaScript engine. In plain words, it will be even slower than the Apple's own mobile Safari which uses a Nitro JavaScript engine for rendering.


That reason for using Apple's UIWebView engine is because that is what Apple offers the third party web browser to use – be it Opera, Dolphin or Yahoo Axis.
Chrome for iOS includes its regular set of fancy features such as ability to view open tabs and pages from other devices. That requires signing into Chrome using your Google Account credentials. The famous Cognito Mode is also available for the Chrome for iOS.
Google aimed to deliver a fast, secure and stable version of web browsing experience to the iOS platform users. Though, not as fast as for Android but you can certainly enjoy the similar user interface on the iPhone or iPad.
The new Chrome for iOS is quite userful for the ardent lovers of Chrome browser for the desktops to sync their bookmarks, pages and calender with the iOS devices and access it on the go.
Recently, Mozilla showed the prototype of its upcoming Firefox web browser for the iPad and codenamed it as Junior. No release dates were promised for that mobile web browser.
Google Chrome for iOS can be downloaded from the Apple App store.