Google has been rumored of testing a new and improved chat service dubbed as Babel for the Google as well as Android eco-system. Technology website TechRadar has got hands on some screen images of the upcoming Google Babel chat integrated into Google products as Google Hangouts.
Incidentally, there is no information on whether the Google Talk will be rebranded or phased out. Also,
Google has been quietly working to capitalise on its Social Network – Google+.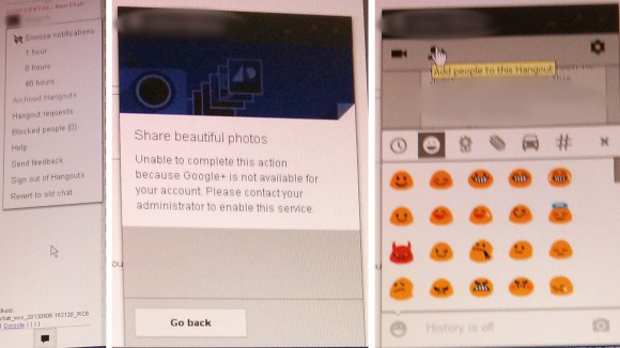 With the Google Hangouts, several users did manage to enjoy the group video chat sessions. Meanwhile, Google has plans to introduce a new chat service codenamed as Babel.
Google+ App also brings a Google+ Messenger app separately for the Google Android platform based devices. Now the Video calling feature Hangout is likely to be extended beyond that. It is quite likely that Google+ would get its own Chat Service with file sharing, video calling and group video chat features. This service might be branded as Hangouts as pointed from the leaked images.
We saw iMessage, WhatsApp, Viber and number of other services trying to beat the BlackBerry Messenger for instant messaging. However, Google on the other hand was not interested in that competition and was focused solely to take its social network – Google+ to the next level. We shall wait for Google to provide more clarity on the same at the upcoming Google I/O conference starting on May 15 this month.