Google has started rolling out new features to its popular Gmail application. The company has introduced spelling and grammar correction in Gmail.
The company has revealed this information on its official blog post. With this, the brand says that Gmail will use artificial intelligence to make spell-check suggestions and it will also detect potential grammar issues. The new features will start once you start typing a message in Gmail. Furthermore, the company has revealed that it has added as-you-type autocorrection for improved accuracy. However, it is meant for some common spelling mistake.
Users will see inline spelling and contextual grammar suggestions in the draft emails. If a user has made a grammar mistake, it will be highlighted with a blue line and one can choose to accept the suggestion by clicking on it.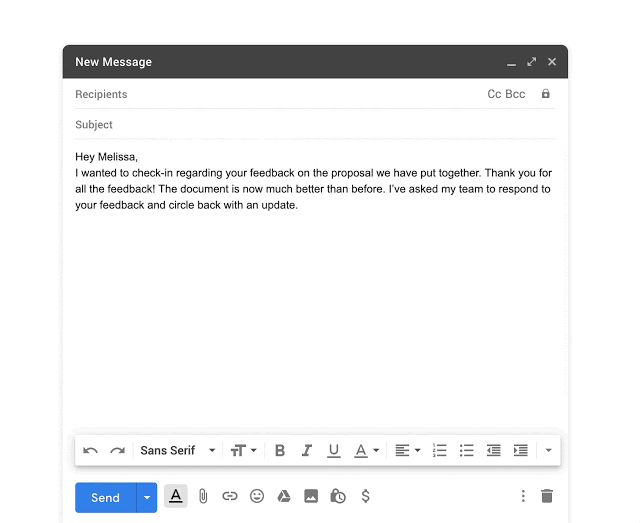 In terms of auto-correction, the AI will underline the corrected change so that users can easily identify and one can also undo it. The autocorrect feature is currently available in English. The new features will be rolled out gradually to all G Suite accounts starting from today and it will reach all the customers by mid-September.
Previously, the company added Smart Compose and a new feature to let users schedule their email to be sent at a later time. Smart Compose is a feature inside Gmail introduced last year to help users draft emails faster with the help of artificial intelligence. In addition to autocompleting your emails, Smart Compose will now be able to learn the way you greet to people in your emails. The AI used will detect which type of a person you are and choose Hey over Hi depending upon your past email conversations.
Gmail also rolled out the ability to schedule sending an email at a later time, which was possible until now only through third-party services. The feature can be accessed upon clicking 'Send' which will result in a drop-down action revealing a scheduled time for the mail to be sent at.